ICICI customers can access digital passbook facility to view account transactions details on his/her mobile phone.  You don't need physical passbook now.
ICICI iMobile Banking application has inbuilt passbook facility which enables you to check your complete transaction history on your phone. You can also check selected time period account activity.
If you don't have net banking and mobile banking then you need to visit the bank to check account activity using physical passbook and it takes your time. So I suggest, start using ICICI mobile banking digital passbook to check account details directly from your phone.
See how to access ICICI Mobile banking Digital Passbook facility.
ICICI Digital Passbook on your Phone
ICICI Mobile Banking is a free online facility to manage account online on your phone. You just need to install iMobile banking application on your phone and complete one-time registration process.
After registration complete, now you can access many online banking services including digital passbook.
To view your Passbook on your phone.
Just log in to iMobile banking application using PIN or fingerprint.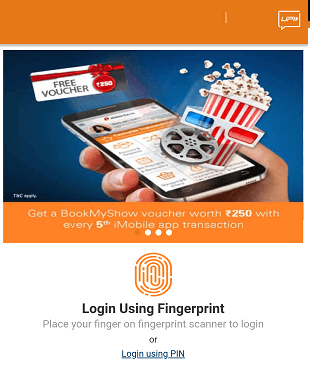 After login, tap and open options bar and select Passbook.
Now you can see your complete transactions history. Swipe up to view complete transactions activity.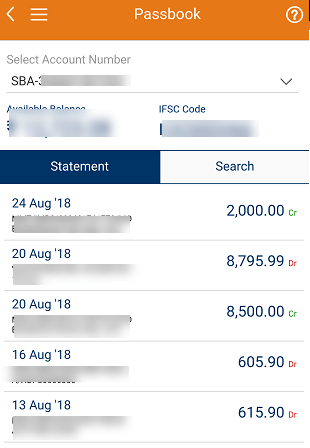 Tap on Search option to view the selected time period statement. Select the start and end date and proceed. You can also select Advanced Search option to check particular amount transactions and also view Credit or Debit only activity.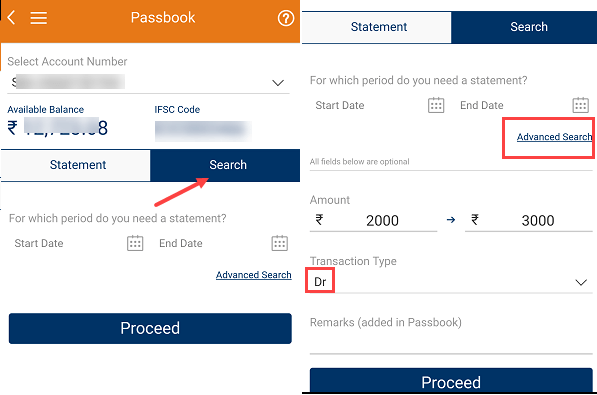 You can also register your email address with your account to receive monthly e-statement directly in your inbox.
So no need to visit Bank with Physical passbook to check account transactions activity. Just open ICICI Mobile banking on your phone and check your account activity using digital passbook.
Do you know you can also get your ICICI account mini-statement through SMS and toll-free number?