AU Small Finance Bank customers can activate a new Debit Card online, you don't need to visit the ATM or branch to activate your Debit card for transactions. When you receive your new Debit Card, it comes in active mode so you have to manually activate it.
If you have opened your AU Small Finance Bank account online and received your new Debit Card then follow the below step-by-step process and activate your new Debit Card for first-time use.
How to Activate AU Bank Debit Card Online
To activate your AU Small Finance Bank Debit Card, you just need to create your ATM PIN online and after that, you can use your card for cash withdrawal and online payments.
Step 1: Go to AU Small Finance Bank "Debit Card Services" page and click on "Generate Debit Card PIN" option as you can see in the below image.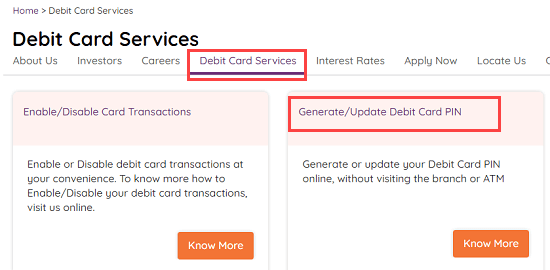 Step 2: Now you need to submit your Debit card details like 16 digits Debit Card number and expiry date in MM/YY format. Enter these details and submit.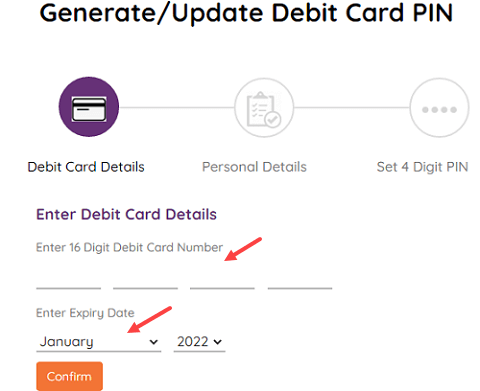 Step 3: In the next step, enter your personal details (Your customer ID & Date of Birth OR Pan Card number) and submit.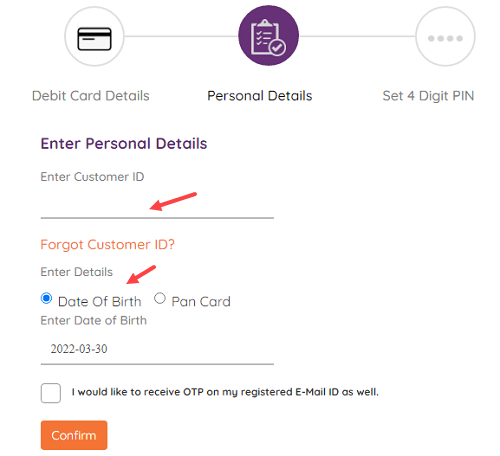 Step 4: You will get one time password (OTP) on your bank account linked mobile number and email ID, just type OTP and submit.
Step 5: After submitting OTP, now you can set up an ATM PIN for your new Debit Card.
That's it, your AU Small Finance Bank Debit Card is now ready to use. You have successfully activated your Debit card.

Now you can activate online transactions and international transactions for your Debit Card through the Debit Card Services section. You can also use mobile banking to control your Debit card usage.