How to activate Central bank of India mobile banking using debit card – here is step by step guide.
Central bank of India is government-owned public-sector bank in India. The bank has 4730 branches, 5319 ATM's.
Using CBI mobile banking, you can access & manage your bank account on your smartphone like check account balance, manage debit card, transfer money, order cheque book and much more.
After opening account in Central bank of India, you can activate mobile banking using net banking, debit card, ATM and through branch.
Here is step by step guide how to activate Mobile banking using debit card instantly.
Central Bank of India – How to Activate Mobile Banking
Before you start make sure you have active debit card and CIF number. You can find your CIF number on passbook or ask bank person during account opening.
Now follow these steps:-
1: Install Cent mobile banking application, it is available on Android and iOS.
2: Open Cent mobile and tap on New User (Registration) & enter your CIF number. If you don't know cif number then ask you CIF number to bank or call customer care.
3: Enter One Time Password (OTP) received on your registered mobile number.
4: Next screen select Through ATM (Debit) card. (Make sure your debit card is active)
5: Enter your debit card number and expiry date and tap on submit. Debit card validation completed successfully.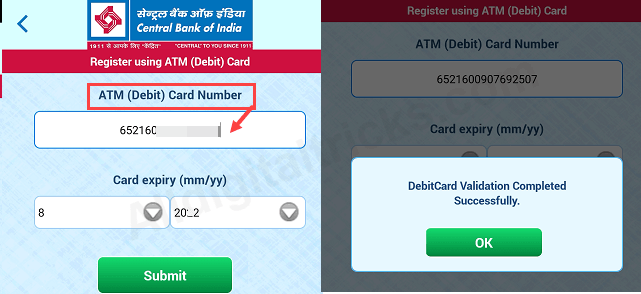 6: Now set your preferred user id. Minimum 8 character and maximum 20 character.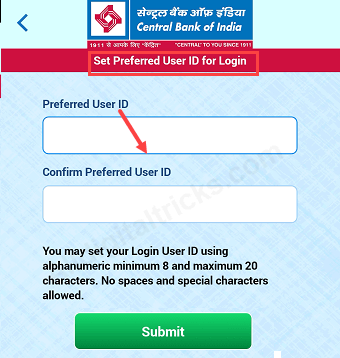 7: Now set 4-digit MPIN (This is your login PIN) & set your TPIN (this your transaction PIN). Set both PIN and submit.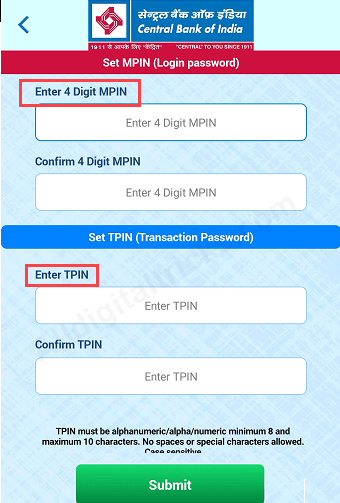 Done! Cent mobile banking activated successfully. Now you can login using your user id and MPIN.
So by following these simple steps you can activate central bank of India mobile banking using debit card. You can also use ATM, net banking details to enable mobile banking.
Read more: