Digital wallet and Payments App – Mobikwik has launched VISA Virtual Debit card facility for digital payments and transactions. Here is step by step guide, how to activate Mobikwik VISA Virtual Debit card.
MobiKwik Visa Exclusive is a prepaid card which can be created using MobiKwik app for online transactions. Just like a physical plastic card, the MobiKwik Visa Exclusive card can be used anytime anywhere for all types of digital transactions and on any merchant website. The card is mapped to your MobiKwik wallet balance.
You can get and access your VISA virtual Debit card through the Mobikwik application.
How To Activate MobiKwik VISA Virtual Debit card
1- Open Mobikwik Application and tap on Wallet. Here you can see Mobikwik VISA exclusive – Get your Virtual Card Now.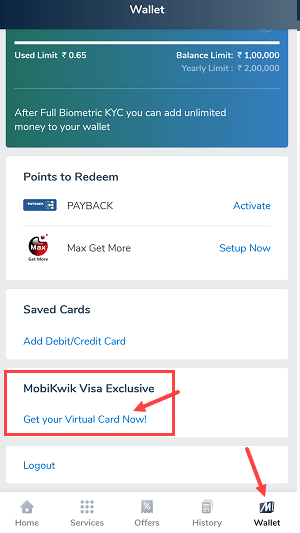 2- Enter your name and continue.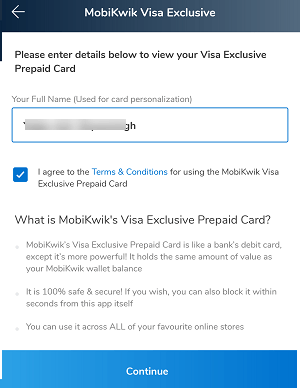 3- Set 6-digit security PIN  for your Card. You need to enter this pin to access your card.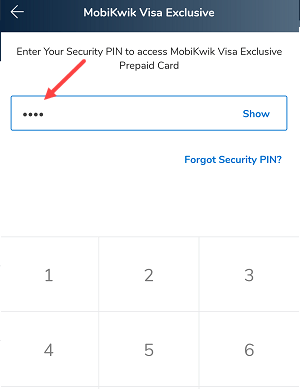 4- Congratulations, Your Mobikwik VISA virtual Debit card activated and ready to use. You can see your card number, expiry date, and CVV.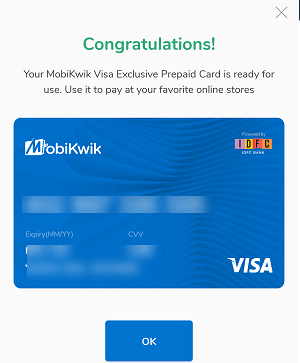 Now you can use your Virtual card online at any domestic website for payments. Just enter the card number, expiry date, and CVV and authorize your transaction by entering the 6-digit pin.
You can also Block your card anytime, just tap on the Setting button and select Block Card.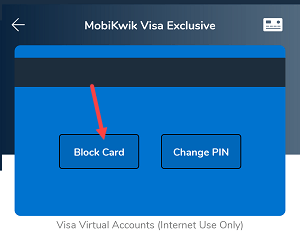 Mobikwik VISA Virtual Debit card is very safe to use. You will never have to worry about carrying your card in your wallet when in need or misplacing it. All your card details are within the MobiKwik app and can be accessed only with a 6-digit PIN, set by you. You can simply use the details and transact without worrying about losing any information.
Please note, this card works only on domestic websites, not support International websites. You can use this card where mobikwik wallet payment option not available and pay directly from your wallet.