Punjab National Bank is one of the largest public sector banks in the country. There are around 7000+ branches and more than 10,700 ATMs across the country.
With just 1000 Deposit Amount, you can open your savings account with all benefits including Rupay EMV chip debit card.
Punjab National Bank also provides free internet banking, Mobile Banking facility, you can register online for both, and manage your account through Internet on PC or smartphone.
Here we will show you how to activate net banking online for Punjab national bank saving account.
Punjab National Bank Net Banking Registration online (Process)
After the account is open, you can activate Internet Banking online using your Debit Card, you do not need to visit the branch. After Net Banking registration, you can access your account online.
Follow these steps and activate net banking facility for your Punjab National Bank account.
1 First of all, you have to activate your Debit Card by visiting to any ATM. Withdraw 100-200 rupees and your card will be activated.
After activating the card, you can now register for Net Banking.
2 For registration, first you have to open Net Banking Portal.
https://www.netpnb.com/index.html
Now click on Retail Net Banking.

3 In next screen you have to click on "New User".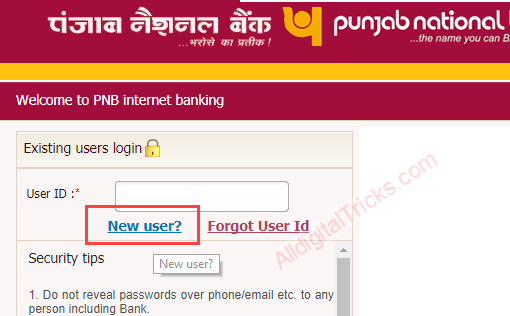 4 Now you have to type your account number and select "Register for Internet Banking" in the registration type and click on verify.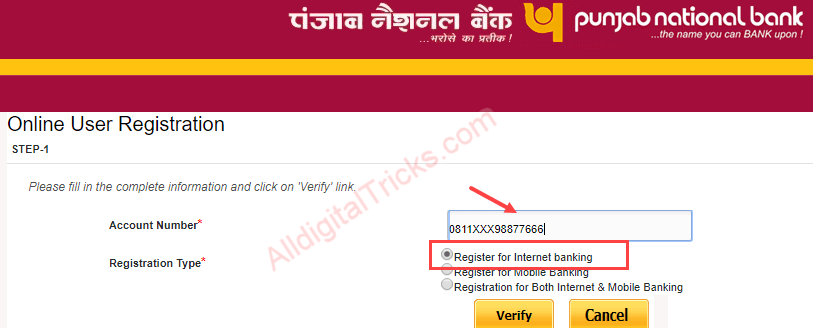 5 In the next screen, type of facility you have to select "View and Transaction". You will receive OTP on your registered mobile number which you need to enter on One Time Password. Enter OTP and proceed further.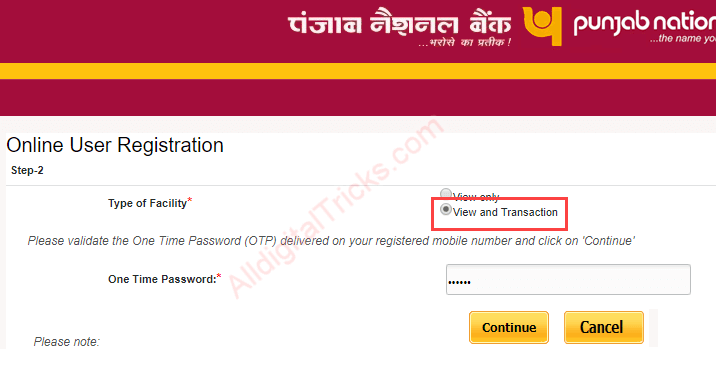 6 Next screen you have to type your Debit card number and enter the ATM PIN, then click continue.

7 In the last step, you have to set a login password and a transaction password. After setting both passwords, click on Complete Registration.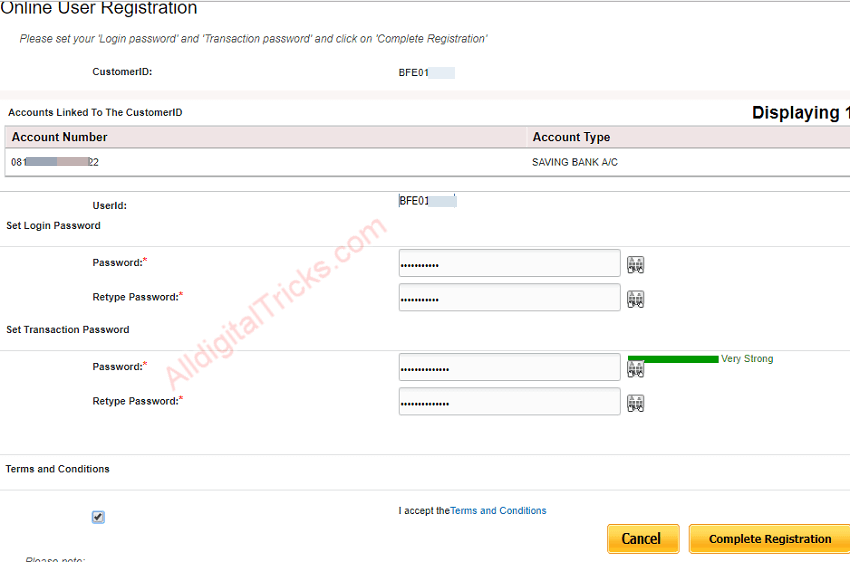 That's all. Now login to your net banking account using user ID & login password.

After login you have to set security questions. So this is how you can register and activate Punjab National Bank Internet Banking facility online.