If you have just received your new Andhra Bank ATM Debit card then you need to first activate your Andhra Debit card and after that, you can use your card for transactions. Now Andhra Bank customers can activate new ATM Debit card online using net banking and mobile banking, no need to visit your home branch.
Andhra Bank ATM Debit card activation facility is now available online so if your mobile banking or net banking is active then you can also activate your Debit card online without visiting the branch.
Follow these two online methods and activate your Andhra new Debit card online.
Andhra Bank Debit Card Activation Online using Mobile Banking
Login to Andhra Mobile Banking application and open Services section.
In the services section, tap on Debit Card Services.
Next screen select New Card Activation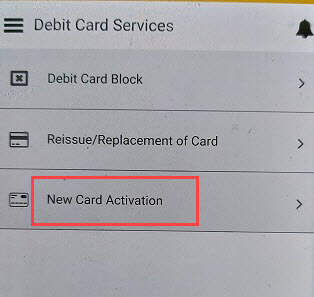 And on the next screen, enter your new ATM Debit card 16-digits number, select card type, and confirm.
Activate Andhra Bank Debit card using internet banking
You can also use Andhra Internet Banking to activate your new Andhra Debit card online.
Simply login to Andhra Net Banking.
Now click on Card Services – Debit cards – Debit Card Activation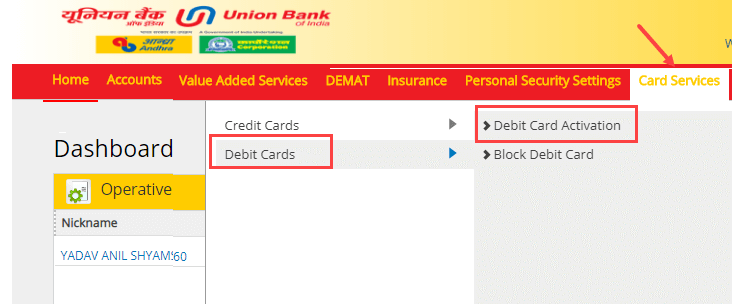 Next screen enter your 16-digits Debit card number and confirm your request.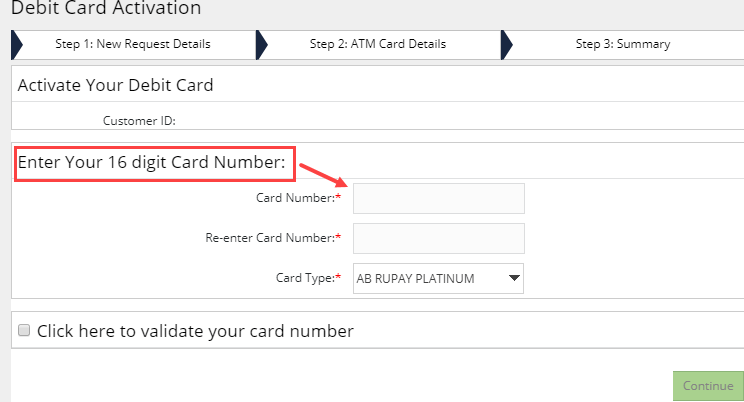 That's it your new Andhra Bank Debit card will be activated and you can now use your Debit card for transactions.
FAQs
Q.1: I just received my new Andhra Bank ATM card, how to activate it online?
Ans: If you have Andhra Bank net banking or mobile banking then you don't need to visit your bank for Debit card activation. You can login to online banking and activate your ATM card.
Q.2: Can I use my Andhra Bank new Debit card without activation?
Ans: No, if your Andhra Bank Debit card is not active then you can not use your card for ATM withdrawal or online. First, you need to activate your Debit card and then you will be able to use your card.