When you receive your new Union Bank of India Debit Card, it is in inactive status by default and you can not perform any transactions like ATM withdrawals Pos and online payments.
You need to activate your new Debit Card first and then you can use it for transactions. Don't worry you don't need to visit the branch or ATM machine to activate your new card. You can complete the debit card activation process online.
If your mobile banking is active then follow the below steps and activate Union Bank of India new Debit Card online.
Union Bank of India Debit Card Activation Online Using Mobile Banking
(1) Login to the Union Bank of India mobile banking app using mPIN.
(2) When you successfully login, just swipe up and see the "Transact" section as you can see below image. Just choose the "Debit Card" option here.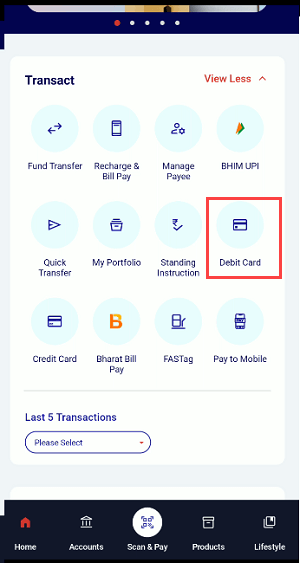 (3) On the next screen, tap on "Generate Card Pin" option.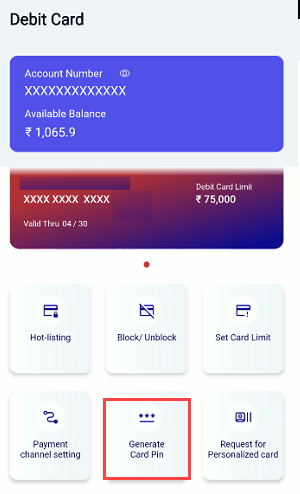 (4) Now select your new debit card and enter the expiry month and year in MM/YY format. You can find expiry details on the front side of your card. Now tap on the proceed button.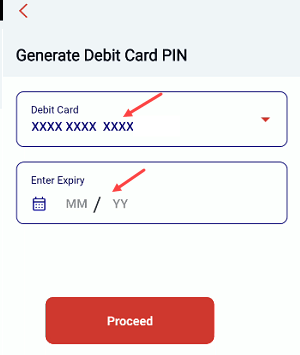 (5) Enter 6 Digit OTP sent on your registered mobile number and tap on submit button.
(6) Now set the Debit Card PIN, enter a 4-digit pin, and submit.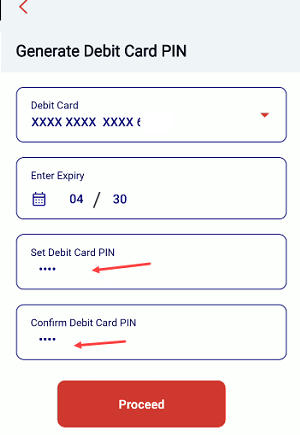 Great! Your new Debit Card is now activated and enabled for transactions. You can use your debit card now.
So if your debit card is expired and received a new one or applied for a new debit card then please follow the debit card activation process first and activate your card. Later you can use your new card for payments and withdrawals.