Are you Allahabad Bank customer? Want to activate Allahabad bank net banking facility? if yes then you don't need to visit bank, you can register for Allahabad Internet banking service online.
Allahabad Bank provides net banking and mobile banking facility to customers. With this facility, customers can manage their account online and access many services online.
Allahabad net banking facility lets you check account balance and statement, transfer money through NEFT, IMPS and RTGS, block debit card, order new Cheque book and much more online services available.
If your Allahabad Net banking still not active then follow this step by step guide and activate Internet banking facility online.
Allahabad Bank  Net Banking Online Registration Process
Normally for net banking activation, you need to fill the form and submit to branch, but now net banking registration done through mobile banking.
Here is step by step Guide:-
1# Activate Net Banking
Step 1# First activate Allahabad Bank mobile banking facility. It takes just 5 minutes. Read: Activate Allahabad Mobile Banking
Step 2# Now login to mobile banking and tap on More option. Here you can see "Internet Banking Registration" option, tap on it.
Step 3# Next enter your Account number, last 6-digit of your ATM Debit card, expiry date and submit.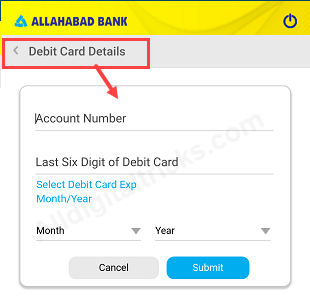 Step 4# Next screen you can see your User ID. Now set your login password and select "Do you want transaction facility in the account entered" and submit the request.
Congrats, your Allahabad Net banking is activated now.
2# Change User ID and login Password
Step 5# Now you need to change your User ID and login password when you login first time. You can set your own choice User ID.
Step 6# Now set your own User ID and change your login password. Enter current password and set new password.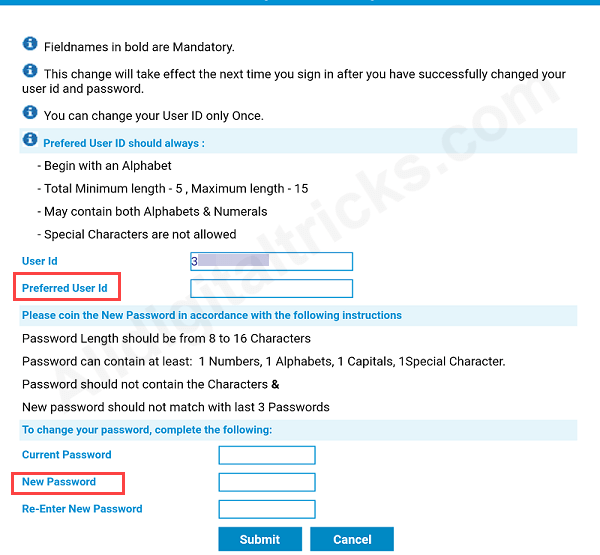 That's it now you can login to Allahabad net banking with new User ID and login password.
3# Set Transaction password
Transaction Password required when you do any transaction through net banking. It is a second security layer for account security.
To set transaction password, login to net banking and click on Password Management— Transaction Password Generation. Select your Card number and Account number and enter ATM PIN.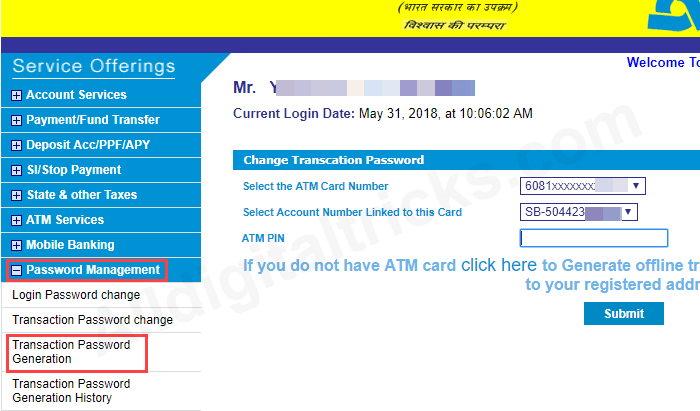 Now set your transaction password.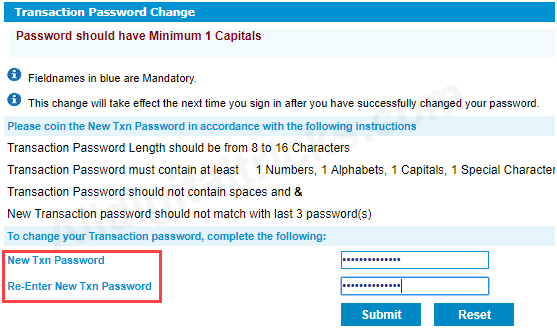 That's All you can now use Allahabad net banking facility for different online services.
So this is how to activate or register for Allahabad net banking online, no need to visit bank.