Corporation Bank customers can access and manage their bank account online through net banking facility provided by bank. Today we will tell you how to register or activate Corporation Bank Net banking (Internet banking) facility online without any bank visit.
Corporation Bank is a public-sector banking bank headquartered in Mangalore, India. Presently, the bank has a network of 2,440 fully automated CBS branches, 3,040 ATMs, and 4,724 branchless banking units across the country.
You can open saving account on Corporation Bank at just Rs.1000 initial deposit. You will get all banking benefits like passbook, Cheque Book, Debit card, net banking and mobile banking.
See how you can register for Corporation bank net banking facility online step by step:-
Corporation Bank net banking online registration process
With net banking facility you can access your bank account online and complete many small bank related works at home. You can transfer money online, request new cheque book, view account balance and statement and much more.
Now see step by step Internet banking activation process:-
Step 1: First you need to obtain temporary User ID, login password and Authorization password from branch. Fill up net banking activation form and submit. The Bank person will give you net banking kit. In this kit you will get User ID, login password and Authorization password.
Wait for 24 hours for net banking activation for your account, you will also sms alert.
After 24 hours, now you need to create your own User ID (Change user ID), login password and Authorization password.
Step 2: Visit Corporation Bank net banking login page: https://www.corpretail.com/
First enter User ID mentioned in kit and click on continue.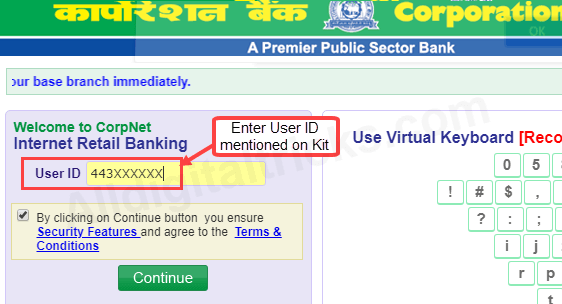 Step 3: Now enter login password which also mentioned in kit and click on login.
Step 4: Next screen, set your own choice User ID. Please note you can set your user id only for one time. Enter your own user id and submit. If your entered user ID is available then you will proceed further.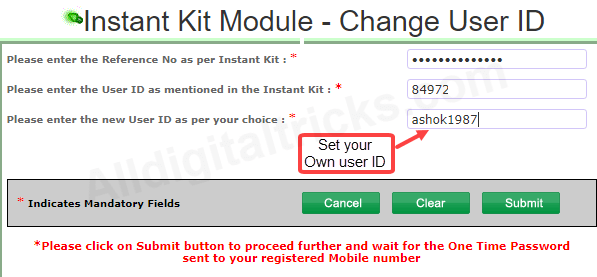 Step 5: Next screen you need to enter reference number which mentioned on kit front page. Enter current customer ID and One Time Password which receive on your registered mobile number. Enter OTP and submit.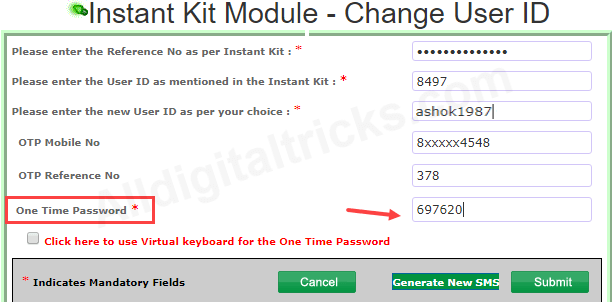 Your User ID now Changed. Now wait for sometimes. Next you need to change login password and authorization password.
Step 6: Open Corporation net banking login page and enter your new User ID. Next enter login password which mentioned on kit.
Step 7: And in last step, Change your login password and authorization password. Enter current both password which mentioned on kit and set new your own choice passwords. Also set authentication image and message which visible on login page for authentication.
Congrats, your Corporation Bank net banking is now ready to use. You can now login with your new User ID and login password.
So this is how Customers of Corporation Bank can register for net banking online.