Do you want to link your Canara Bank Debit Card with PayPal? If yes, then here we will tell you simple steps that you can follow and add your Canara Bank Debit card in your PayPal account.
Canara Bank Debit card can be linked with PayPal both domestic and International. If your Debit card is domestic level, you can still add it to your PayPal account and pay domestic payment through PayPal using your card. However, for International payment, you need to add your international debit card with PayPal.
So follow the below steps and add your Canara Debit card with PayPal.
Link Canara Debit Card With PayPal
Before you start, make sure your Canara Debit card enabled for online transactions and if your card is international then make sure International transaction active on your card.
Open the Paypal website and login to your account.
After login, click and open Payment Methods tab and select Link a debit or credit card.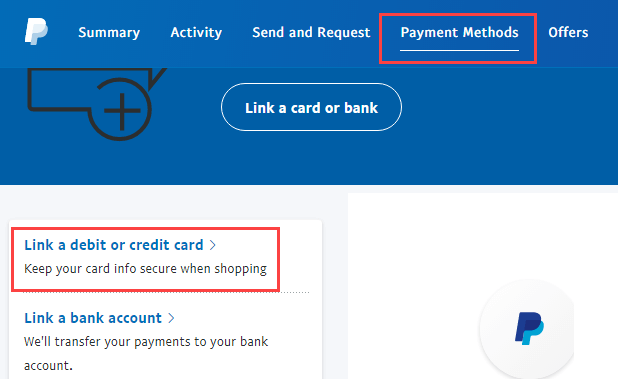 Next, select Debit or credit card option.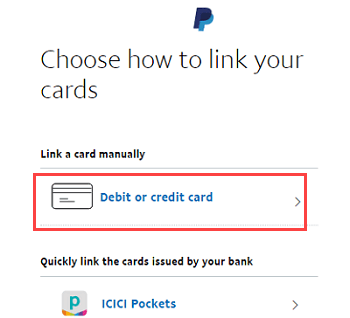 Now enter your Canara Debit card 16-digit number, expiry month & year (valid thru month & year) and security code (CVV) & click on link card. You can find 3-digit CVV/security code on your card backside.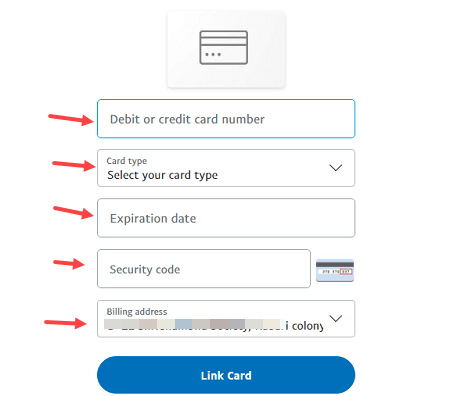 You will receive an OTP on your Canara registered mobile number, enter this OTP and submit.
After entering OTP, your Canara Debit card will be linked with your PayPal account and ready to use. You can now pay online through PayPal using your linked card.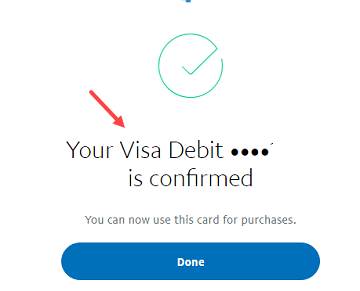 FAQs
(1) I have Rupay Canara Debit card, can I link it with PayPal?
Ans: Yes, you can but not sure it will work for the international payment. Rupay debit card works only for domestic level payment.
(2) How to make payment using my Canara Debit card after PayPal linked with PayPal?
Ans: You just need to select the PayPal option on the payment page then login to your PayPal account and select your linked Canara Debit card for payment. Then complete the transaction.
(3) How to get a refund if payment canceled?
Ans: The amount will be credited to your bank account within 15 days. You can also add your bank account and the refund amount will be credited to your linked bank account.