Do you want to add/change nominee for your Kotak Bank account? If yes, then you can register nomination for your Kotak Bank saving or fixed deposit account online using mobile banking and net banking.
Nomination is a facility that allows our account holders to nominate an individual who can claim the proceeds of the account, in the event of the account holder(s) demise. The person that you nominate is called your nominee.
Kotak Mahindra Bank allows you to register or update nominee for your saving or FD account online. You can update nominee online and if nominee not registered then you can also register it online.
How to Add/change Nominee Online in Kotak Saving Account
If nominee already registered with your saving/current account and you want to change nominee (add new nominee) then follow below process:
Login to Kotak Mobile Banking.
Tap on Service Request and choose the Profile widget.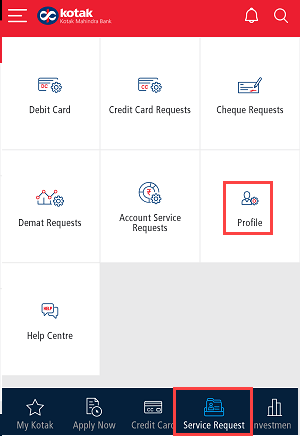 Now select Nomination update.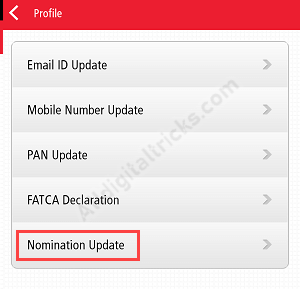 Now select Saving/current Account option, select Account number and select New Nominee and proceed.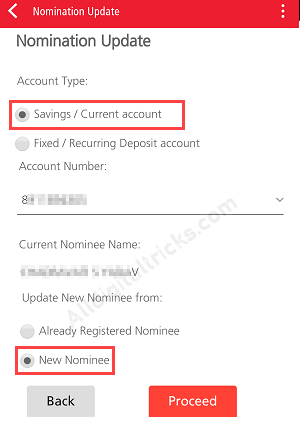 And finally add new nominee name, Address, relationship detail and click on update.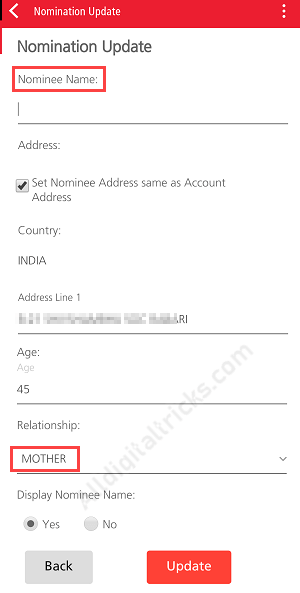 Add/change Nominee in Kotak Fixed Deposit Online
You can also Add/change nomination for your Kotak FD/RD account online. If you have Kotak FD account and nominee not registered or want to change nomination then follow these steps:
In Nomination update, select Fixed / Recurring Deposit Account and select your FD account number. Select New Nominee option and proceed.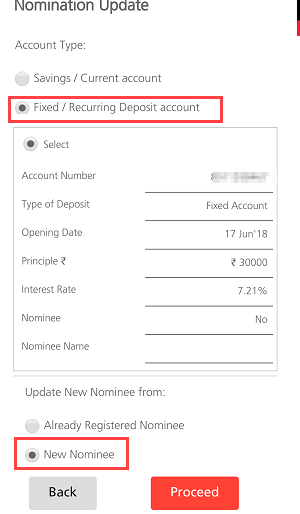 And next screen, add new nominee name, address, relationship details and submit your request.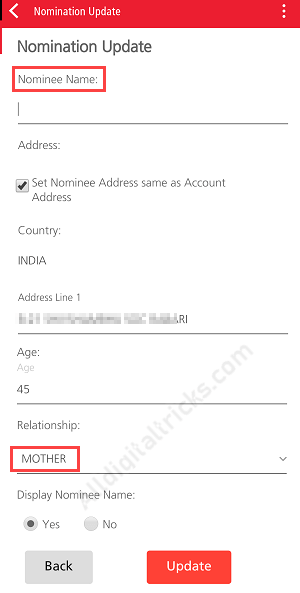 You can add/update your nomination for Saving/fixed deposit account anytime using mobile banking and net banking.
Multiple nomination is not available for a single account through online. if you wish too, please place a request at the nearest branch.
If a new nominee has opted, a confirmation letter with the copy of the Form DA1/DA3 filled up by you using this (net/ mobile banking) option will be sent to your registered mailing address.