Canara Bank customers can now apply for a new Debit card online. Yes, Canara Bank ATM/ Debit card apply facility now available for all customers through net banking.
Normally to get a new Canara ATM card, you need to visit your home branch and need to apply by filling up the application form.
But if you have Canara Bank Internet Banking facility then you can apply for new ATM/Debit card online without visiting branch.
You can request for a new Canara Bank Debit card online if:
Upgrade your Debit card
Change Card type VISA, Rupay or master
To get an International Debit card
You blocked or lost your current card
Replace with new Card
For any reason, if you want to apply for a brand new ATM Debit card in Canara Bank online then follow these steps:
Apply Canara Bank Debit Card Online
First login to Canara Bank Internet Banking, visit: https://netbanking.canarabank.in/
After successful login, click on Cards. Now click on New Debit Card Request.
Now select your Account number, select card type VISA, master or repay, select card type Domestic or Domestic+International. Now click on submit.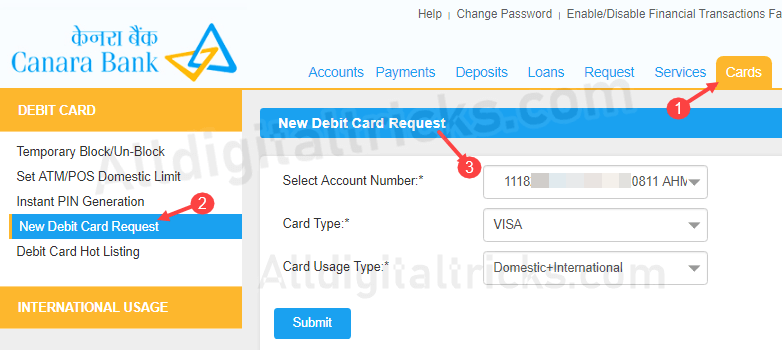 Next screen confirm your request.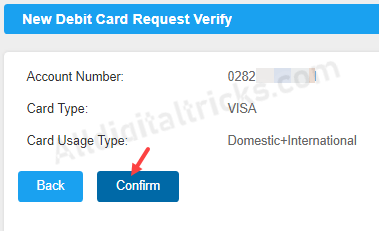 Now enter OTP received on your registered mobile number and submit your request.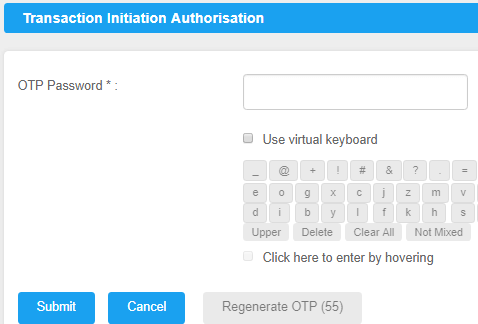 Congrats, you have successfully applied for new Canara Bank Debit card. The card will be delivered to your registered address within 10-15 days.
After getting your card, you can generate ATM PIN online and activate your card. You can also visit any Canara ATM to set your ATM pin.
Please note, before activation of your new ATM card first you need to block your old (current) Debit card.
So this is the simple process to apply for Debit card online in Canara Bank, no need to visit Bank for this. You can request new ATM Card online anytime.