If you want to open your Saving Account in Union Bank Of India then read this guide. Here i will tell you – How you can apply online for saving account in this bank. You can fill union bank of india online account opening form.
Union Bank Of India is a public sector bank under the Government of India. UBI branches available all over India. It has approximately 4214 branches and 6909 ATMs in the country.
To apply saving account in UBI, you don't need to fill physical form. You can fill the form online and submit to your selected branch with necessary documents.
Ok So,Let's apply for saving account in Union Bank of India.
Union Bank of India Saving Accounts
Union Bank of India offers you 2 types of Saving Account.
1: Basic Saving Account
Basic saving account comes under Prandhanmantri Jan-dhan account. You don't need to maintain any balance here. Your account will be active in Zero balance. This is zero balance saving account.
All banking facilities available in this account and you will get Rupay ATM / Debit Card.
2: Regular Saving Account
With Rs.1000 deposit, you can open regular saving account.
Without cheque book you have to maintain Rs.500 and with cheque book you have to maintain Rs.1000 in account.
Including all banking facilities you will get VISA Debit Card.
Apply Saving Account Online Process
First you have to visit Union Bank of India's online Account Opening Application portal, you can see link below:
https://icmt.unionbankofindia.co.in/account/
1 First, you have to type the Applicant Details.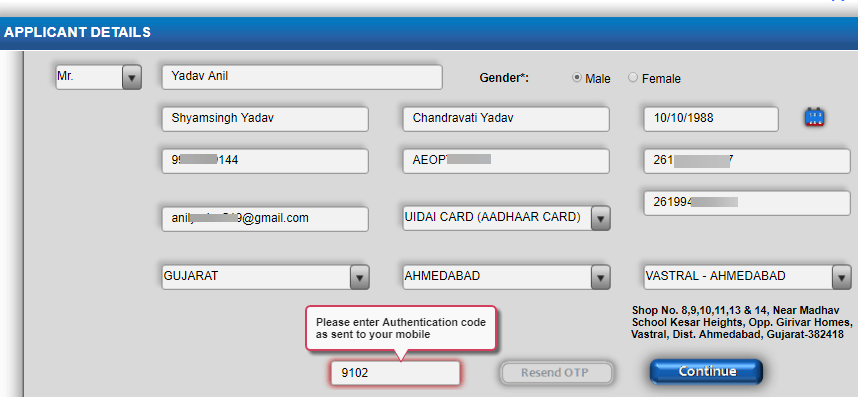 Type your name, gender, father name, mother name, date of birth, mobile number, PAN number
Select any ID proof in the ID proof column and type its ID number
Select State, City and then select your nearest branch and click on Continue
By Clicking on continue, you will receive OTP on your Mobile number which you have to enter.
2 Now in the next screen you have to select any document for the Address Proof and type its ID number.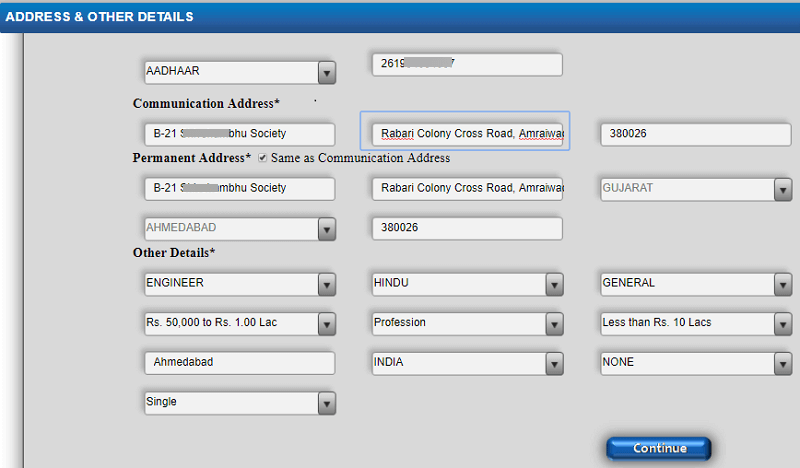 Enter Communication Address and Permanent Address. If both are same then mark on Same as communication address
In other details enter your income details, profession etc
3 In next screen, if you want to register nominee then select YES, else select NO.

In other facilities, select those facilities which you require like internet banking, cheque book, mobile banking, SMS banking.
Now click Submit Application.
4 After successful submission of the application, you have to download the filled form. Click on Download Application form and save on PC.
Note: Your application will remain valid for 30 days. That is, you have to submit your completed form by visiting the bank before 30 days.
Now take print out of your filled form.
5 Visit your selected branch with Form, ID proof, Address proof & PAN card. Submit the form with attached documents and your account will e open within 30 minutes.
So in this way you can apply Online Saving Account in Union Bank of India. Those who are unable to open an account with Private Bank and looking for zero balance saving account, can consider on this bank.