So you lost your PAN CARD and want to apply for duplicate pan card Or your PAN CARD become so old (blur photo and text) and you want new printed PAN CARD?
You can apply for new duplicate PAN CARD/ reprint PAN card online using your aadhaar card. And good thing is that you don't need to upload any documents, this procedure is paperless and simple.
Today we will tell you How you can apply New re-printed/duplicate PAN CARD online using your aadhaar card.
So let's start the process step by step:
Apply for Reprint PAN CARD Online
First, you need to visit PAN CARD online Apply portal: https://www.onlineservices.nsdl.com
1 Now click on Apply Online
Application type select "changes or correction in existing Pan data/reprint pan card without any changes".
Category, select INDIVIDUAL
Now in applicant details fill the all required details that include your name, DOB, email address, mobile number. Click on submit.
2 In the next screen, the Token number will generate. You must note down this token number, suppose you close your process in middle, then you can log in with this token number and restart the process.

Note down Token Number and click "Continue with PAN Application form"
3 In next screen "how do you want to submit your PAN Application documents" select here "Submit digitally through e-KYC and e-Sign (paperless). When you select this option you don't need to upload any document.
Next, enter your PAN CARD Number and Aadhaar Number.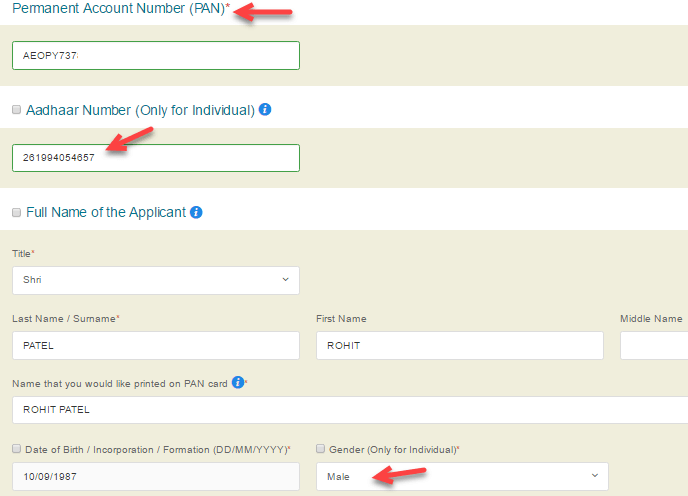 Full name of Applicant: All details already filled so don't edit any details, just select your Gender.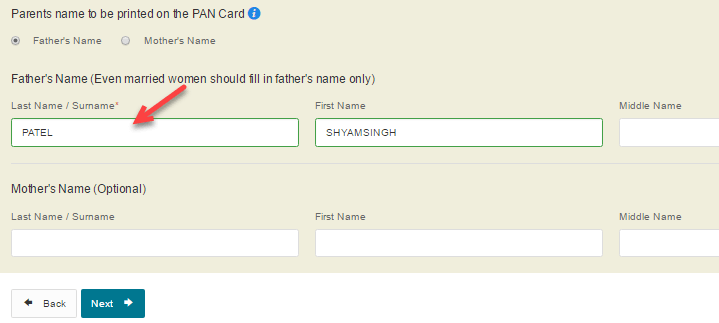 In Parents, name column enter your father name and click Next.
4 Next screen Address for communication there is no change require so leave it.
Next select country code India (91) and click Next.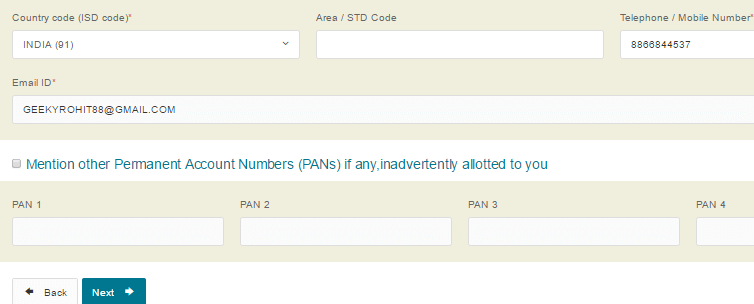 5 Next screen in "Proof of PAN" column select Copy of PAN CARD".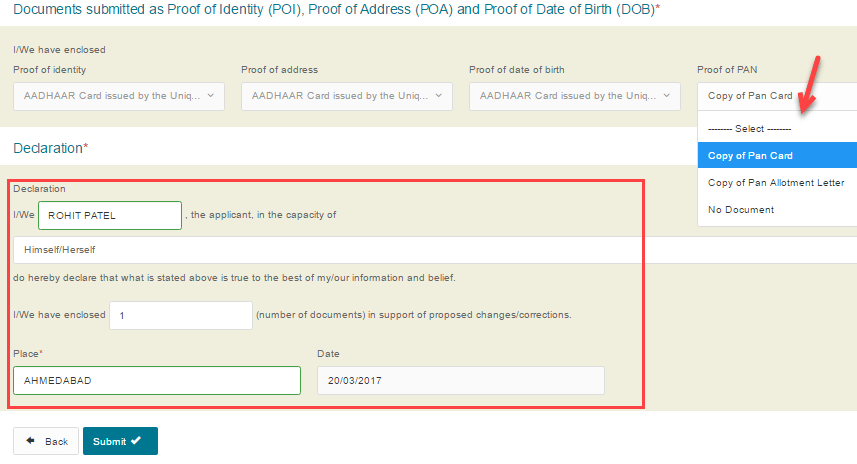 In the declaration, fill all details your name, place and submit.
6 Now you have to pay Rs.112 PAN CARD charges. You can pay online with your Debit card, Netbanking, IMPS or credit card.
Select online payment through billdesk, you can see the total payable amount.
Proceed the payment.
7 After successful payment, you can see your payment receipt. Click continue.
8 Next screen you can see Aadhaar card Authenticate option, here we need to Authenticate our aadhaar card. Click Authenticate.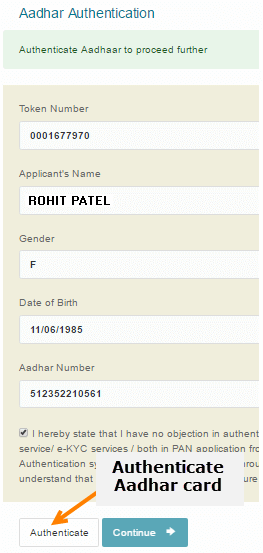 9 Next screen click "Continue with e-KYC/e-Sign"
10 In next screen, you need to enter OTP which sent on your aadhaar card registered mobile number.
See your inbox and enter OTP here. After entering OTP click on Submit.
That' all, you have successfully applied for Duplicate/Reprint PAN CARD.
Next screen you can see your Acknowledgement slip, note your Acknowledgement number to track the application.
So this is the simple and fast procedure for applying for Duplicate/reprint pan card online. If you want to change/correct you pan card then the process is same but you need to fill all the details which you want to correct.
Remember to do all process paperless you must register your mobile number with your aadhaar card, if you have not registered your mobile number with aadhar card then you can't apply online through aadhaar card.