After opening Axis ASAP saving account online, you will get free Virtual Debit Card. You can also apply online for ASAP physical Debit card online.
Here we will tell you two ways to get Axis Asap physical Debit card online without visiting branch.
Axis Asap Physical Debit Card comes with a daily withdrawal limit of Rs 50,000 & shopping limit of Rs 4,00,000.
How to Ger Axis Asap Physical Debit Card Online
Axis Asap account holders can register for Mobile Banking and net banking to request physical Debit card. Both facilities can be activated online.
1# Apply Asap Physical Debit Card through Axis Mobile Banking
(1) First, you need to login to Axis Mobile banking application.
(2) After login, tap on Services and then tap on Debit Cards.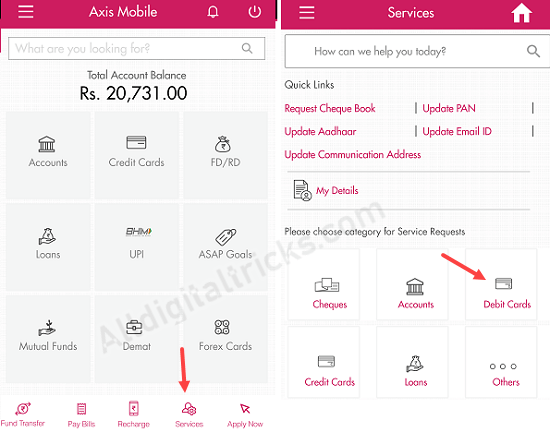 (3) Now tap on Upgrade.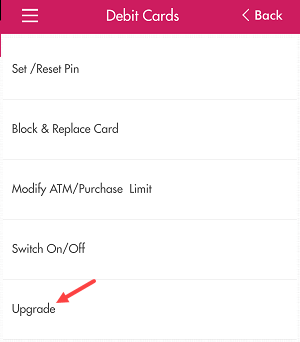 (4) And the next screen, select your Debit card, accept terms & conditions and tap on Continue. That's it.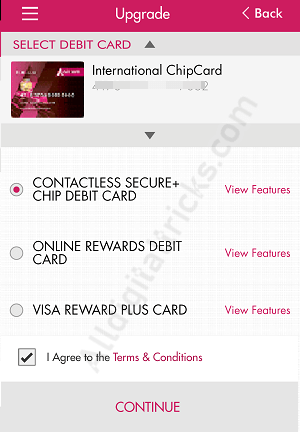 2# Request Asap Physical Debit Card through Net banking
You can also request Asap physical Debit Card through net banking, visit net banking page and login to your account: https://retail.axisbank.co.in
After login, click on Accounts tab and then click on My Debit Cards as you can see below screenshot.
And now select your current virtual card and click on Replace/Upgrade Card.
Now select Debit Card which offered to you and click on proceed.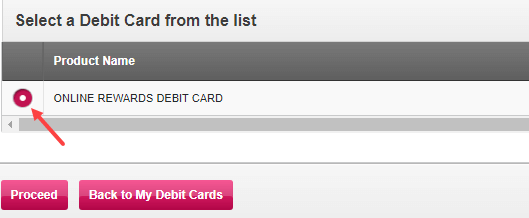 Axis Asap account holders can also call customer care number and place a request for the physical debit card.
The physical Debit Card is delivered to your Aadhaar address in 7 working days. After getting your card, you can generate ATM PIN online.
Please note: If you have opted for a Physical Debit Card for your Axis ASAP Account, your Online Virtual Debit Card will be blocked.
Fees & charges:
Axis Asap Physical Debit Card issuance fee is Rs.300/- and an annual fee is Rs.500/
So this is how Axis Asap account holders can apply for Asap Physical Debit card online through net banking and mobile banking.