Do you know that Axis Bank offers the card block/unblock feature to all credit card users? This ensures the safety of your credit card and prevents unauthorized use. You no longer have to worry about these issues.
Axis Bank Credit Card users can manage their credit card through the Axis Mobile Banking app on their mobile phone.
You may have heard about credit card misuse and unauthorized transactions. It's important to know how to block and unblock your Axis credit card in case of such issues.
So we are here to assist you. We will tell you how to manage your Axis Credit card and how to use card block/unblock feature from your mobile phone.
How To Use Axis Bank Credit Card Block/Unblock Feature
The first important step is to install Axis mobile banking on your phone and activate mobile banking. It is very simple and easy and you do this in a few minutes. If you are already registered with Axis mobile banking then follow these steps:
(1) Login to the Mobile Banking app and open "More" OR you can use the search option and type credit card to view the credit card option.
(2) Next screen tap and open "Credit Cards"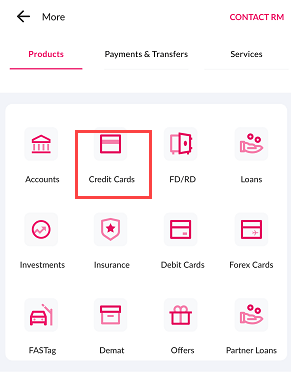 (3) To manage your credit card, simply tap and open "Control Center"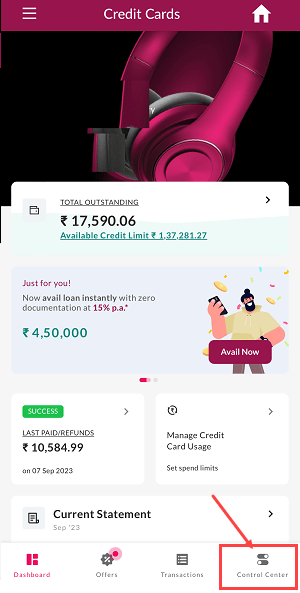 (4) Now first block Domestic Usage so tap on the "Domestic Usage" option.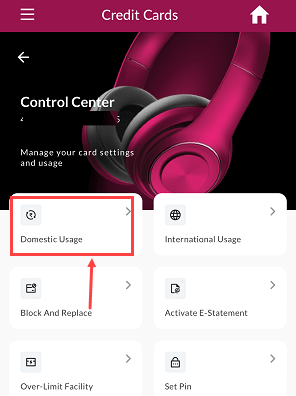 (5) To block your credit card temporarily for domestic transactions, you need to switch OFF all options like online usage, POS, ATM and Tap and Pay. Swipe the button left side and switch OFF all options and tap on Apply.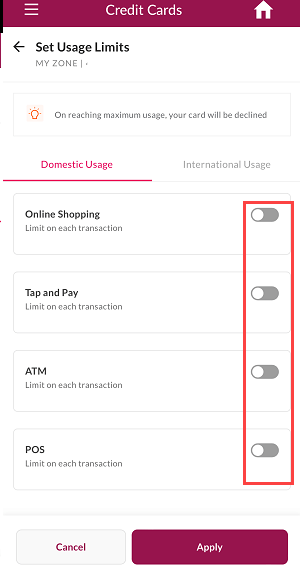 (6) Same way, switch OFF all options for international usage and tap on apply.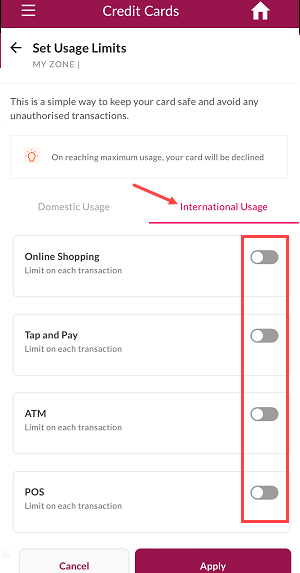 (7) Enter your mPIN and submit your request.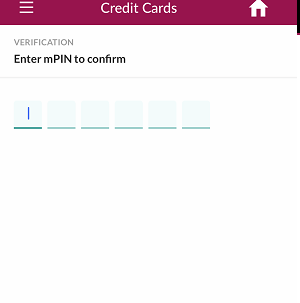 (8) You are Done! You have successfully temporarily blocked your Axis Bank credit card. Now you can not perform any kind of transactions like online payment, POS payment OR ATM withdrawal with your card. You need to unblock your credit card first.
Follow these steps To Unblock Your Axis Credit Card
To unlock your Axis Bank credit card, you need to switch ON all options for Domestic usage and International usage. Just go to the Credit card control center and enable the usage options to unblock your card.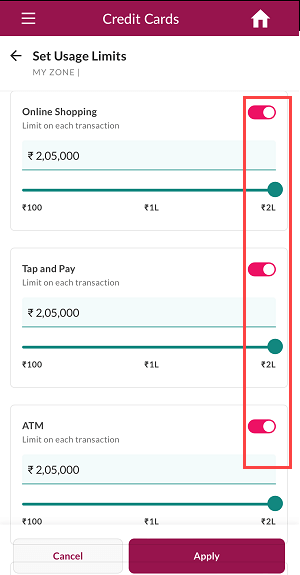 Axis Credit Card Control Center feature on mobile lets you block/unblock your card online with a simple on/off button. You can use this feature and on/off your card transaction anytime anywhere.
We hope you like this step-by-step process on how to block and unblock Axis Bank credit card online from your mobile phone. This facility is also available on Axis Net Banking.