Freecharge wallet is owned by Axis Bank so if you are an Axis Bank account holder and using FreeCharge wallet then you can complete your Freecharge Full KYC in just 30 seconds.
It is now mandatory for all wallet users to compete full KYC and continue using the wallet services without any limit. If you have not completed your full KYC then you can not load money to your wallet and also can not transfer money from freeCharge to bank account.
Axis Bank account holders now easily complete Full KYC for free charge wallet.
FreeCharge Wallet Full KYC for Axis Bank Customers
If you are also Axis Bank customer and want to complete your FreeCharge wallet Full KYC online then you just need to enter your Pan card number.
Make sure your Axis bank registered mobile number and freecharge wallet mobile number is same. The Bank will automatically complete your Full KYC once you submit your pan card number.
See how you can complete freeCharge full KYC in just 30 seconds.
Open FreeCharge wallet and tap on the Account tab. Here you can see Eligible for upgrade in KYC details option. That means your bank account and wallet mobile number is the same. Tap on Eligible for upgrade option.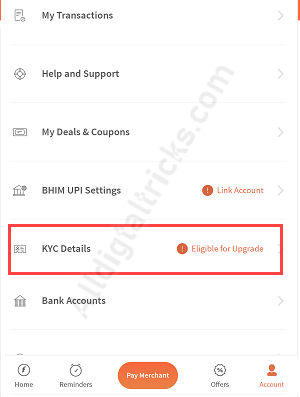 Next screen tap on Complete full KYC.
Now enter your Pan card number and proceed.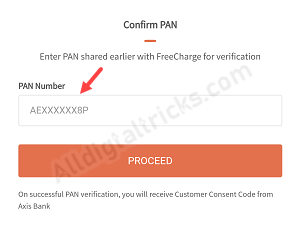 Finally, enter the consent code (OTP) received on your registered mobile number and click on verify.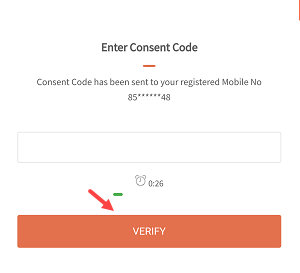 Ok done, you have successfully completed free charge full KYC.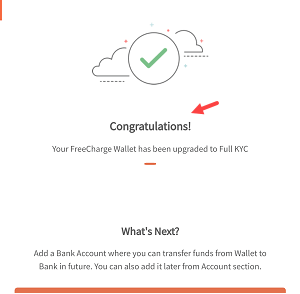 After completing your full KYC, now you will be able to load money up 10,000 per day and also transfer wallet money to your Bank account.
FAQ:
Q.1: I'm not Axis Bank customer, how can I complete my full KYC?
Ans: Currently full KYC facility available only for Axis Bank customers. Please wait for a while when this facility available offline.
Q.2: Afer full KYC, can I withdraw my money to any Bank account?
Ans: Yes, you can withdraw your money to any Bank account. Just add your Bank account.