Axis Bank is the country's third largest private sector bank and it has more than 3304 branches, 14,003 ATMs on the country.
Here we will show you how to request new Cheque book online in Axis Bank without visiting bank.
With Axis Bank Internet Banking & mobile banking you can manage your account online and can do all banking related works at home on PC/smartphone.
See 4 ways to Request Axis Bank Cheque book without visiting home branch.
Request Axis Bank Cheque Book Online
If you are still not registered with Axis bank net banking or mobile banking then read this:-
Let's see 4 methods to order new Cheque book.
1# Through Net Banking
1: First of all, you have to log in to Axis Banking Net Banking.
2: After logging in, you have to click on Services – Request for – Cheque Book Request.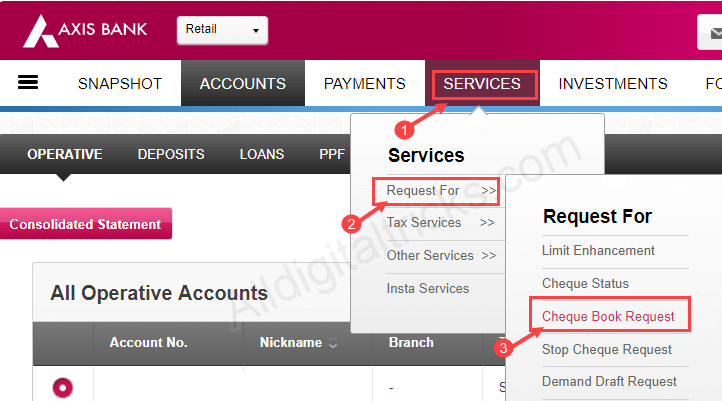 3: In next page select your account, 20 leaves and confirm your address. Now submit your request by clicking on Proceed.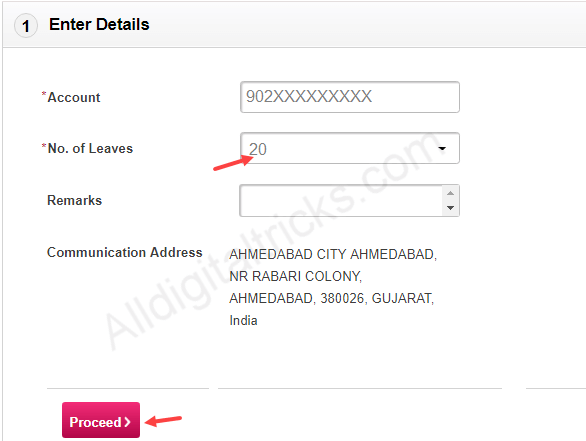 That's it. Your Cheque Book will arrive at your doorstep within 10 days via courier.
2# Mobile Banking
You can install Axis Mobile banking application which available for Android and iOS and manage your account on smartphone. To order new Cheque Book:-
1: Login to Axis Mobile first.
2: After logging in, tap on Services tab.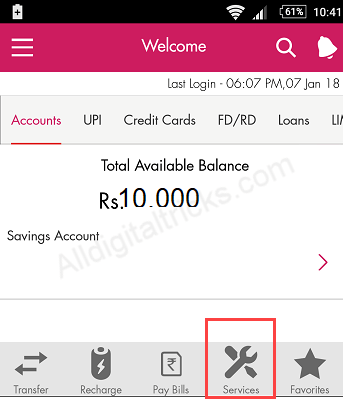 3: In the next screen, select Saving / Current Account.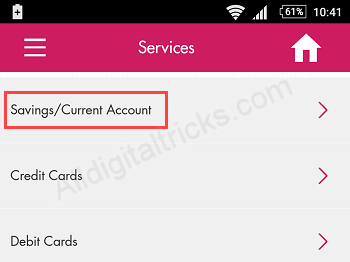 4; Now tap on New Cheque Book in the next screen.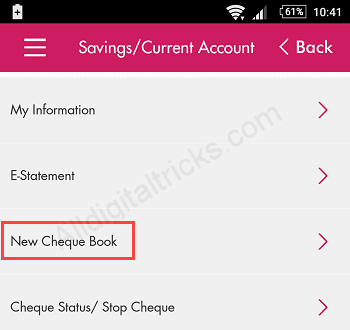 5: Now select your account and tap on Request.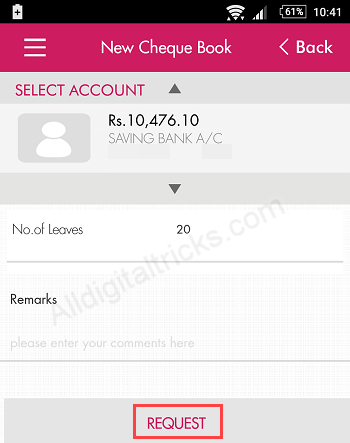 Your Request submitted and proceed within 4 working days.
3# Axis Bank Cheque Book Request by SMS
If you haven't Axis Mobile banking and net banking facility then you can use SMS banking facility. To use sms banking make sure your mobile number is registered with bank account.
To request new cheque book you just need to send an sms from your registered mobile number.
Type CHQBK<space>last 6 digits of your account no
Send it to 5676782 (For example – CHQBK 123456)
4# ATM
And the last option is ATM. Visit your nearest Axis Bank ATM machine swipe your card and follow the process.
So by following these 4 ways, you can request a new Cheque book in Axis bank.
Read Also: