Bank of India ATM PIN generation facility is now available on Mobile Banking so now you can change or generate ATM PIN for your BOI Debit card online through Mobile Banking application.
You can also generate ATM PIN using net banking & now this facility also launched on Mobile Banking. If you are a Bank of India customer and mobile banking is active on your phone then follow the below steps and get new ATM PIN for your ATM card instantly.
Bank of India ATM PIN Generation Online Through Mobile Banking
Login to BOI Mobile Banking application.
Step 1: Now tap and open Card Services as you can see below screenshot.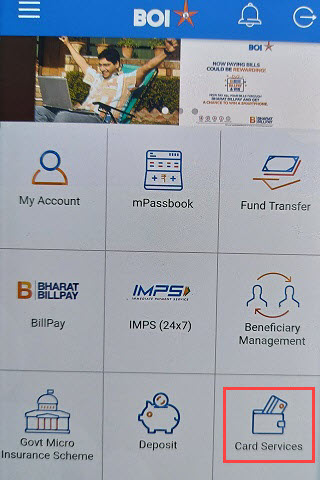 Step 2: Next screen, tap on the Debit Card Services option.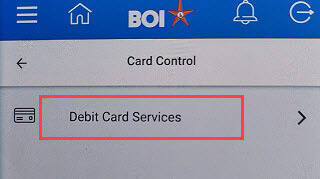 Step 3: Now select your account number and Debit card number and proceed.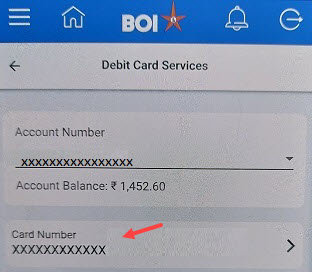 Step 4: You can see Generate/Reset Pin option, click on it.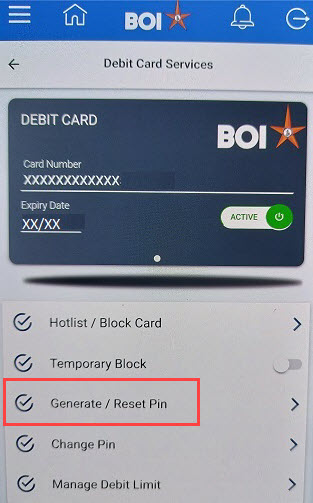 Step 5:Enter OTP received on your registered mobile number and proceed.
Step 6: And now set your new ATM PIN and submit.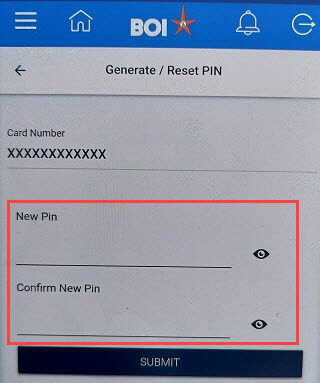 So this way, Bank of India customers can generate new ATM PIN for the Debit card. If you forgot your current ATM PIN or want to change your PIN then follow these steps and set new Pin for your card online.
FAQs
Q.1: Is there an online way to get my Bank of India ATM card PIN?
Ans: Yes, if Bank of India mobile banking is active on your phone then you can login to Mobile Baking and generate new ATM PIN online. You can also login to Internet Banking to set a new Pin for your Debit card.
Q.2: Do I need to visit the bank to get a new ATM PIN for my Bank of India (BOI) ATM card?
Ans: No, you can now generate ATM PIN online through Mobile Banking and net banking.
Q.3: Forgot My BOI ATM PIN, how to reset online?
Ans: You can reset it online. Please follow the above steps and reset ATM PIN using Mobile Banking.