If you forgot your Bank of India (BOI) net banking login password then you can reset your password online, you don't need to visit the bank for help.
Bank of India Internet Banking is a free service for all customers to access online banking services. You can activate Bank of India Internet Banking online using your registered mobile number and Debit card.
Here we will tell you – how to reset Bank of India Internet Banking login password. If you also forgot your login password then follow these steps and ser new login password instantly.
Reset Bank of India Net Banking Login Password
Open Bank of India net banking login page and click on Forgot Password option.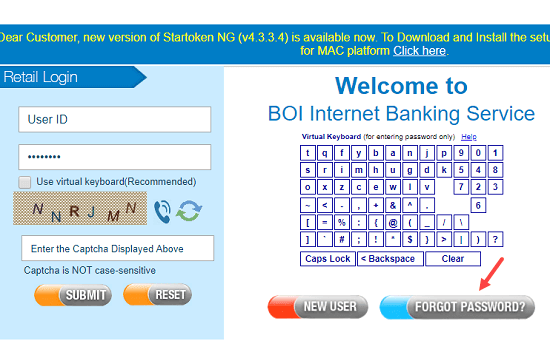 Next screen enter your User ID and account number. (You can find your net banking user id on passbook, welcome kit and by following these methods)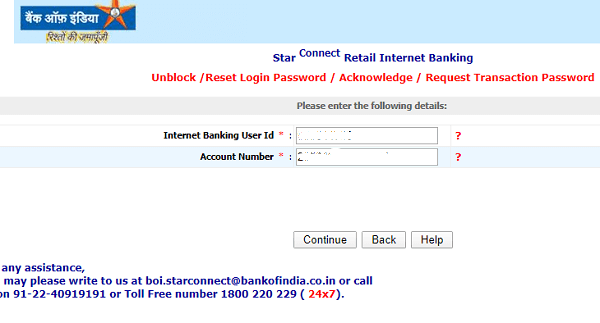 Now enter your ATM Debit card first 4-digits & last 4-digits, your ATM PIN and expiry date and submit.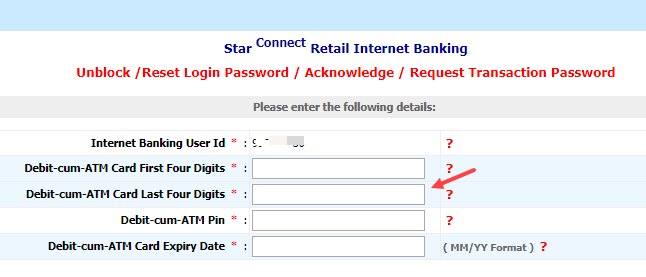 Next screen click on the New Login Password option.

And finally set your new login password.

So this is how to reset Bank of India net banking login password when you forgot it.
FAQ
Q.1: I'm unable to reset my login password, why?
Ans: Please enter the correct user id, account number, and ATM card details. If you enter any incorrect details then you can not reset your login password. If you forgot your user Id then follow these methods to get your user Id. You can find your ATM card first and last 4-digits and expiry date on the front screen of the card.
Q.2: I get an error "You can not change your login password, as have changed recently.
Ans: You have recently changed your login password so you can not reset. Please contact the bank if you are facing this issue.
Q.3: Forgot my BOI net banking login password, how to get a new password?
Ans: Just follow the above steps and reset your login password online.