Do you want to download the last 6 months statement of your Canara Bank account? If yes, then you can easily get your last six months Canara bank account statement using net banking.
Canara Bank customers can subscribe to the email statement facility and receive a monthly statement on registered email statement. You can also download the account pass-sheet of one month. However, if you want to download your last 6 months Canara Bank account statement then here we will tell you the step by step process:
Download Canara Bank Last Six Months Statement
Login to Canara Internet Banking using Customer ID and login password.
After login, click on Accounts and select Account Statement. Now select your account number and choose the 'Previous six-months" option and click on submit.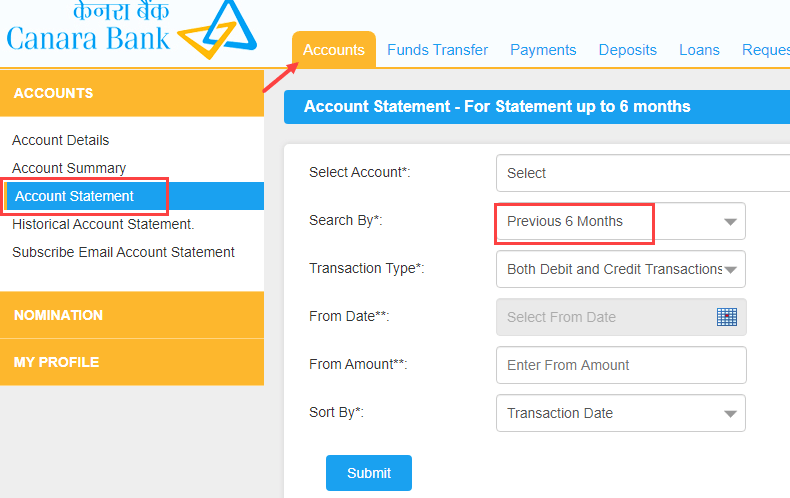 Next screen you can view your last six-month account statement. If you wish to download your account statement then select the format (Text, Excel or PDF) and click on the download button.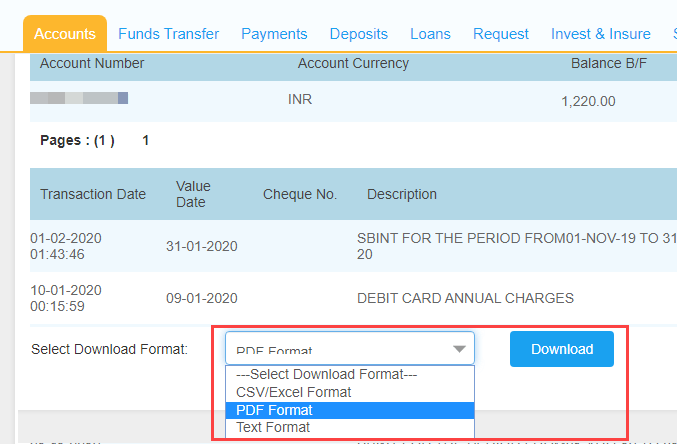 Your account statement will be downloaded and you can open it without entering any password.
Similarly, you can also download one month, three months or one-year account statement using this facility.
So this is how Canara Bank customers can get the last six months account statement online using net banking.
FAQs
(1) How can I get 6 months bank statement from Canara Bank?
Ans: Canara Bank net banking facility now lets you view and download the last six months account statement online. You can download your account last 6 moths statement in PDF, excel and text format.
(2) Is there any other way to get an account statement?
Ans: You can also subscribe to an email statement facility. Canara mPassbook application is also available for Android and iOS devices to check account transaction history.
(3) How to get Canara Bank account six months statement PDF file?
Ans: Just login to Internet Banking and select account statement option. You can download six months account statement in PDF format.