Canara Bank has launched an online ATM PIN generation facility through Net Banking so now you can generate your Debit card PIN online if you have an Internet banking facility.
Normally when you open a bank account and get your New Debit card from the bank, you will get a physical ATM PIN for the first time. Now suppose you haven't received your PIN or you want to change it or for any other reason you want to generate a new PIN for your debit card then you can have two options:
Visit the Nearest ATM or Branch
Use Online Banking channels like mobile banking and net banking
Here I'm gonna tell you how can you generate a new ATM PIN for your Canara Debit Card from the Net Banking portal.
Easy Online Steps to Generate New ATM PIN for Canara Bank ATM Debit Card
(1) Go to Canara Bank Internet banking and login to your account. Now click on the "Cards" section where you can manage your debit card and credit cards.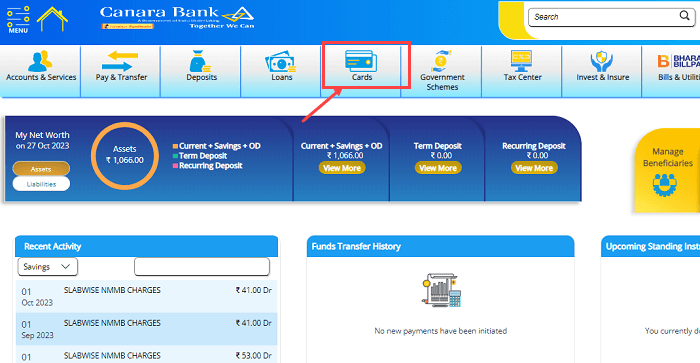 (2) In the next step, Select the "Manage Debit Card" option in the cards section.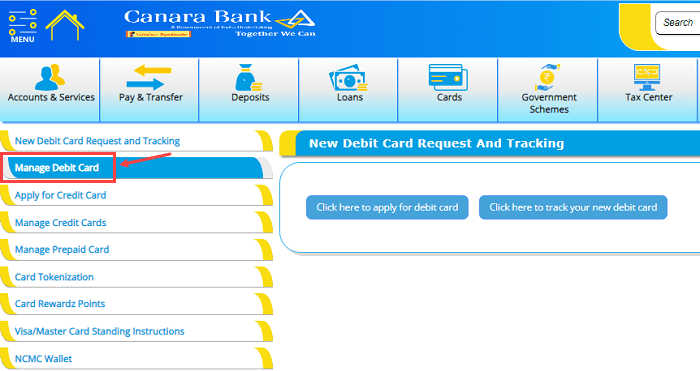 (3) Now you can view your debit card number. Select your debit card, you will get "Pin Generation" option.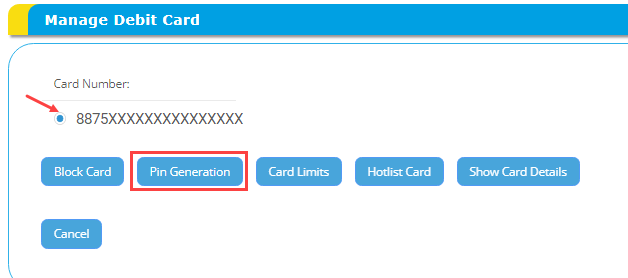 (4) When you click on the Pin Generation option, on the next screen you will be asked to enter your card expiry details like month and year. Enter both details and submit. You can see both the expiry month and year on the front side of your debit card.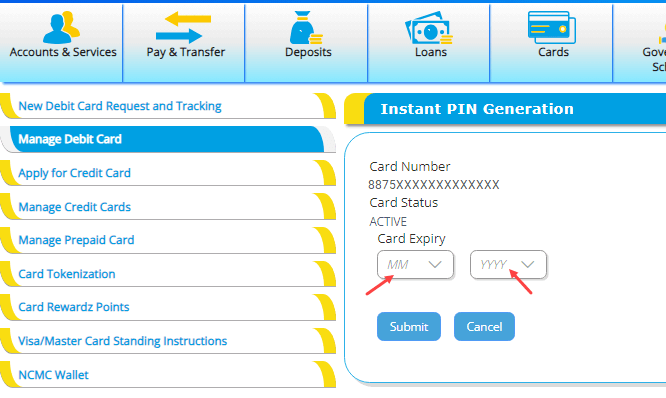 (5) Now you can generate an ATM PIN for your Debit card. Enter a 4-digit ATM PIN and confirm again and click on the reset.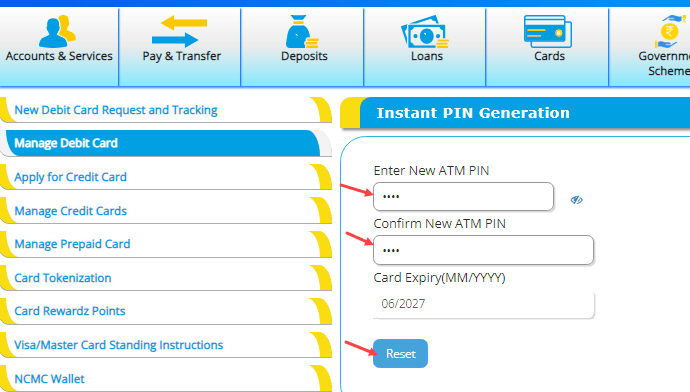 (6) For verification, you will be asked to enter the One time password received on your Canara account-linked mobile number. Type OTP here and submit.

(7) And you are done! Your new ATM PIN is now set successfully for your Debit card. You can visit any ATM and withdraw cash with your new PIN.
Next time whenever you want to generate an ATM PIN for your Canara Bank Debit card, you can access the Net Banking portal and generate your PIN instantly. No need to walk to the nearest ATM or bank.