Canara Bank customers can now send an SMS and apply for ChequeBook. Yes, Canara Bank CheuqBook request through SMS facility now available for customers.
Canara Bank customers can also request new CheuqBook online through mobile banking and net banking. If you don't have online facility then use SMS Banking facility and order new Peraosnliszed Chequebook by sending an SMS.
See how existing Canara Bank customers can get a new ChequeBook through SMS.
Canara Bank ChequeBook Request by SMS
Make sure your mobile number is registered with your Bank account. You need to send an SMS request from your bank registered mobile number.
From your Bank account registered mobile number, you need to send an SMS in below format (SMS charges apply)
Type "CHQ<space>Last 4-digit of Account number" and send to 09266623333 (Example: CHQ 0833)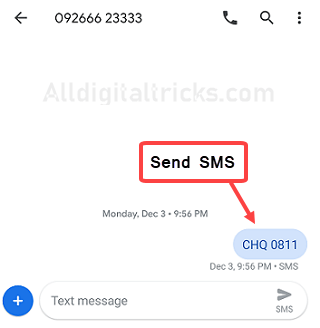 After sending an SMS, you will receive reply message that your request has been accepted and is under process.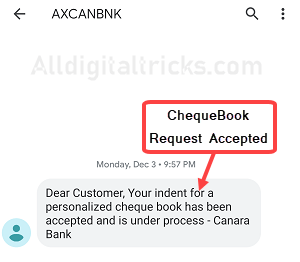 Within 7 days you will receive another SMS that your new ChequeBook has been sent to your mail address and delivered within 7 days. You will also receive a tracking number to track your ChequeBook delivery status.
Normally, you will receive your new Chequebook within seven working days after confirmation message received from Bank. Please Check your status through tracking/reference number sent via SMS.
Track Canara Bank ChequeBook Delivery Status
The Bank will send your new ChequeBook through Post office. You will receive tracking number SMS from the Bank.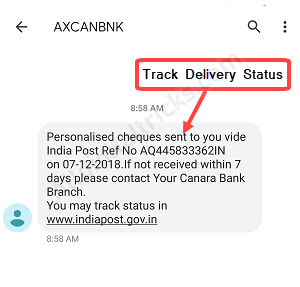 To track delivery status, just visit the Post office portal and enter your tracking number to check your delivery status.
So this is how to request new Chequebook on Canara Bank through SMS. If you don't have online banking facility then send an SMS and get your new chequebook at home.