Now Canara Bank customers can open and apply Kisan Vikas Patra investment account online and view/download the KVP certificate online. No need to visit the post office or bank to purchase Kisan vikas patra if you are a Canara bank account holder.
Kisan Vikas Patra is a government savings scheme. Your invested amount will be doubled in this scheme after 10 years and 4 months.
Follow the below step-by-step guide to investing in KVP online.
Purchase Kisan Vikas Patra Online through Canara Net Banking
(1) First of all, login to Canara Bank Net Banking (https://online.canarabank.in).
(2) After login, you can see the "Government Schemes" tab, click on this. Now select "Kisan Vikas Patra (KVP)" and click on "Apply Now"
(3) Next screen select your account number (KVP money will be debited from your savings account), enter the KVP amount (minimum 1000 & maximum no limit). Now click on confirm.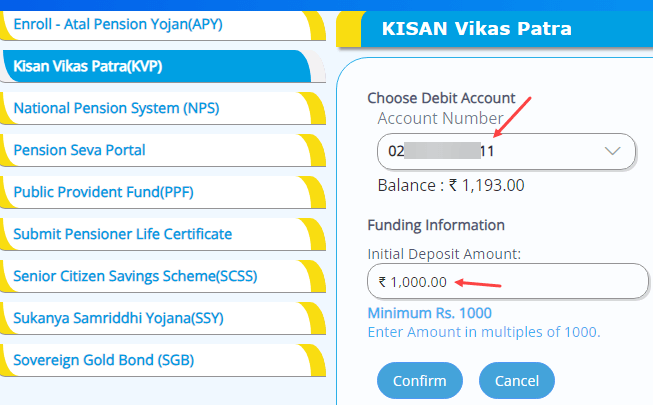 (4) Next screen enter your personal information like your gender, marital status, resident city, state, etc.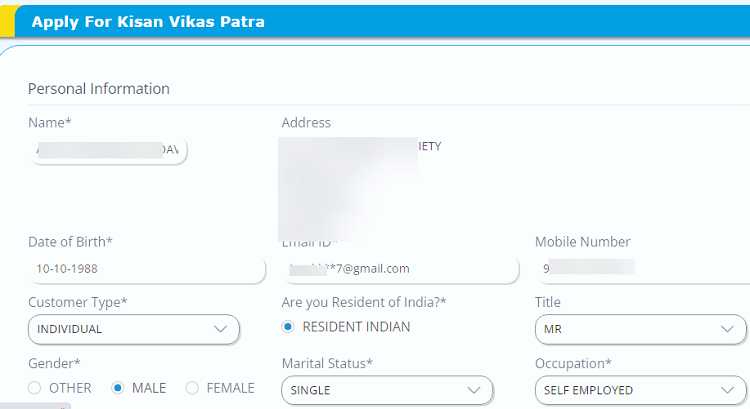 (5) Now add nominee information. You can add your mother, father, wife, or son as a nominee. Enter the nominee's name, and address. Select your branch and submit.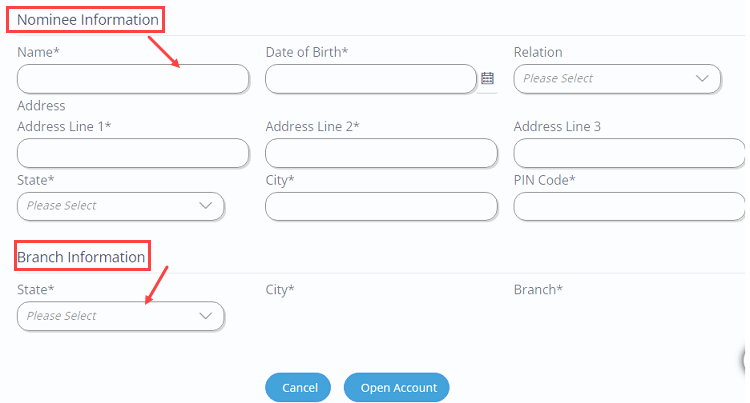 (6) Check all your filled details again, if all details are correct then submit your request to open a KVP account.
(7) You will receive OTP on your registered mobile number, enter the OTP and your transaction password and submit.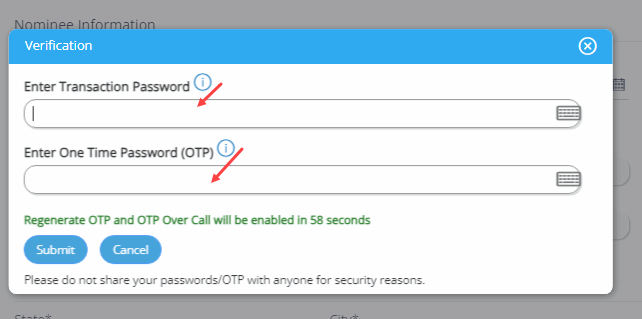 (8) Congratulations, you have successfully opened your Kisan Vikas Patra (KVP) account online. Click on 'Download PDF" to download your KVP certificate or you can download it from the KVP section.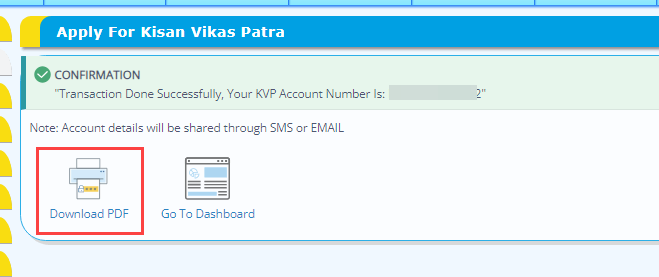 (9) To view your Kisan Vikas Patra (KVP) investment details and KVP certificate, just go to "Government Schemes" and select the "Kisan Vikas Patra (KVP)" option. Here you can view your KVP account number and other details and also download the KVP certificate.

You can buy multiple Kisan Vikas Patra (unlimited) by following the above step-by-step process. On maturity, your money will be credited to your Canara Bank account automatically.