Here we will tell you how to activate Canara Bank Mobile banking service on your smartphone.
Canara Bank is one of the largest public sector banks owned by the Government of India. Its headquarters is in Bengaluru. It was established at Mangalore in 1906 and one of the oldest public sector banks in the country. As of 30 October 2017, the bank had a network of 6639 branches and more than 10600 ATMs spread across the country.
You can open a regular savings account by depositing Rs.1000 in Canara Bank. With this saving account you will get all banking benefits like check book, ATM card, passbook, mobile banking, net banking.You can also open zero balance account under PMJDY.
Canara Mobile banking application is available on Android, iOS, you can install it on your smartphone. After activation, you can manage your account online on smartphone.
See step by step guide and register for Canara bank mobile banking.
Activate Canara Bank Mobile Banking
To avail this facility your mobile number must be registered with your bank account. Second, your ATM card must be active if the card is new then visit Canara ATM and complete one transaction.
Now see the process:
1: First of all install Canara Mobile Banking Application (Can Mobile) in your phone. Both available on play store/apple store
2: Now you have to send an SMS from your registered mobile number.
Type CAN REG and send to 9266623333
3: After sending above SMS, you will receive an sms which contains User ID and default MPIN.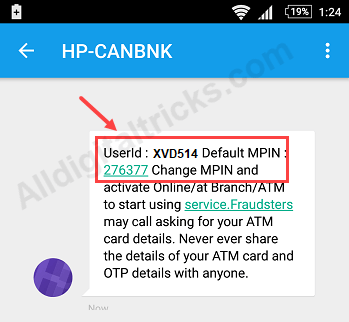 4: Now open the Can Mobile Application and login with this User ID & MPIN
5: Accept the Terms & Conditions on the next screen.
6: Now another automatic SMS will be sent from your mobile number and you will get an OTP. The application will automatically read this OTP, if not then enter it manually. Done! You have completed Phone Authentication.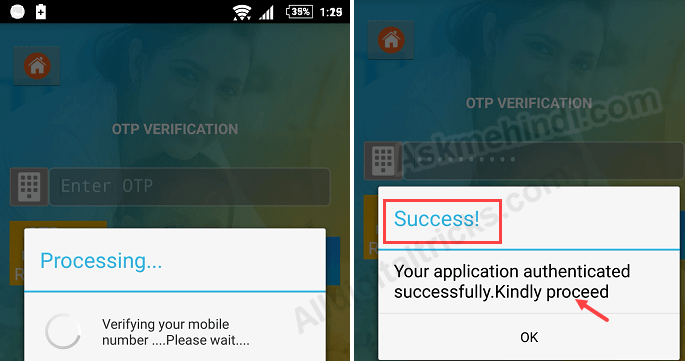 7: Now you have to change your default MPIN. Enter the default MPIN which you received in sms and set your own 6-digit MPIN.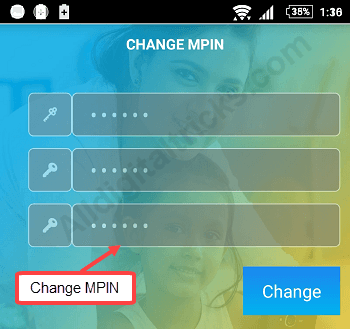 8: Now, in the last step, you have to enter your Debit card number, expiry date and PIN number and tap on Activate.
Canara Mobile banking registration process is complete. You will receive success message. Now you can login to mobile banking using User ID and new MPIN.
So this is step by step guide how to activate canara mobile banking application to access account on smartphone.
Read Also: