Canara Bank is the country's oldest public sector bank. You can open your general saving account here with just Rs.1000 deposit with all banking facility.
Here we will show you how to activate Canara Bank Net Banking facility online without visiting home branch.
Canara bank also offers its customers online banking facility like Mobile Banking and Internet banking so customers can easily mange their account online and access many online services like online fund transfer, debit card management, cheque book order, check balance and statement etc.
Follow this step by step process and register online for Internet Banking.
How to Activate Canara Bank Net Banking online
First of all, to start this facility online, your mobile number must be registered with your bank account and ATM card must be active. If your card is new then visit Canara ATM and withdraw money to activate.
Now follow below steps:-
1: First of all you have to open Canara Bank Net Banking portal. Here is the link – https://netbanking.canarabank.in/
Here you have to click on New Registration.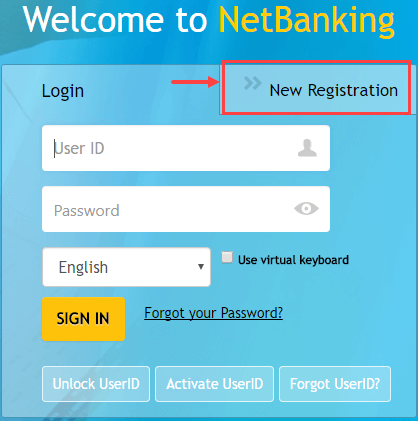 3: Now click on I Agree to accept Terms & Conditions in the new tab.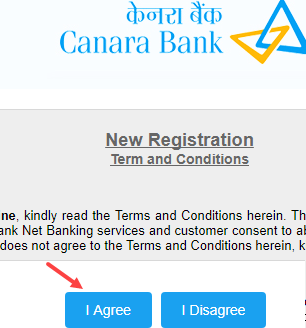 4: Now in the next screen you have to enter the details as below: –
Enter your 13-digit Account number
Type your Debit Card number (16-digit)
Enter your registered mobile number.
Now enter your customer ID. You can see customer id on passbook.
Choose Transfer and Inquiry Facility.
Now accept Terms & Conditions and click on I Agree.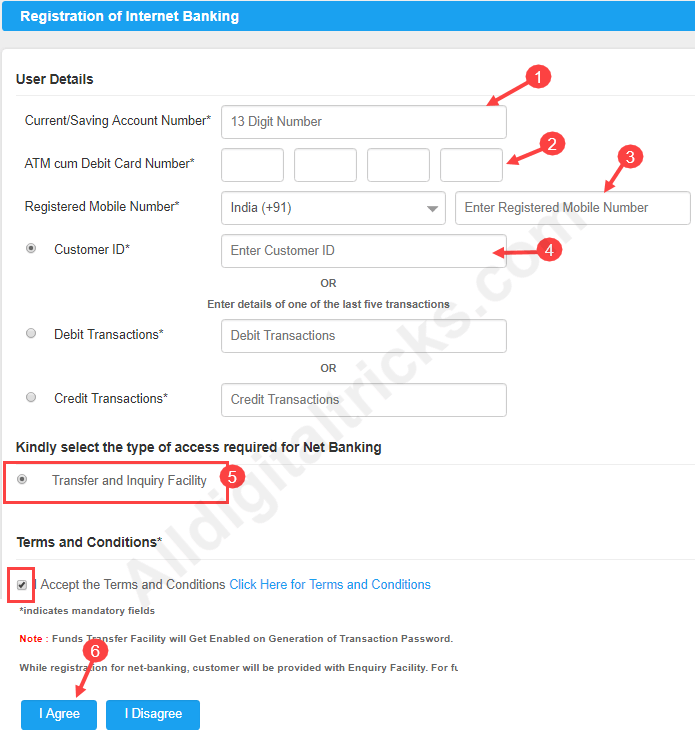 5: Now on the next screen you have to enter an OTP that will come on your registered mobile number. Type OTP and submit it.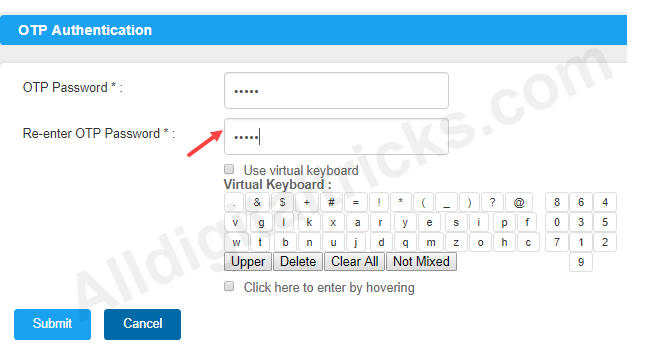 6: Now you have to set your login password. Submit your login password.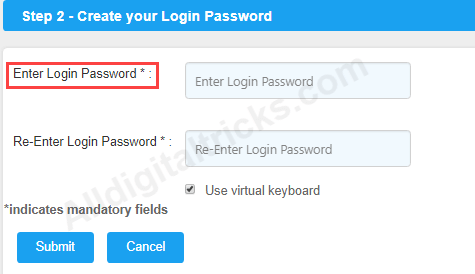 We have successfully registered for Net Banking.

Your Login User ID is your customer ID which printed on passbook. 
Now you have to set your transaction password to enable transaction facility.
To set transaction password first login to net banking account. Enter login credentials and click login.
7: After logging in, to set up Transaction password, click Accounts – My Profile.
Now click on Generate Transaction Password.
Submit your Debit card number, ATM PIN and expiry date.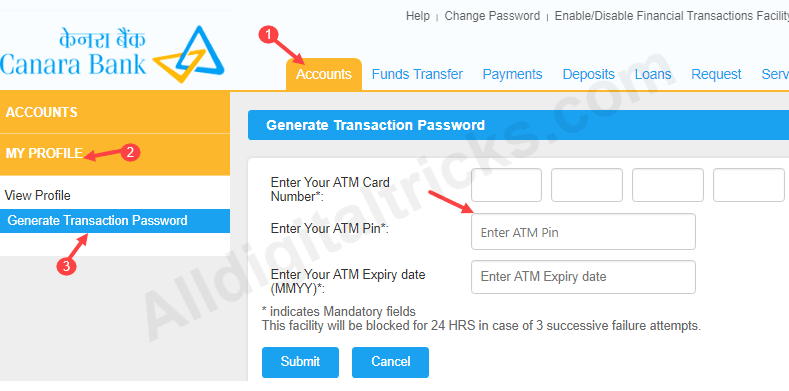 8: You will get an OTP which will come on registered mobile number. Type OTP and submit it.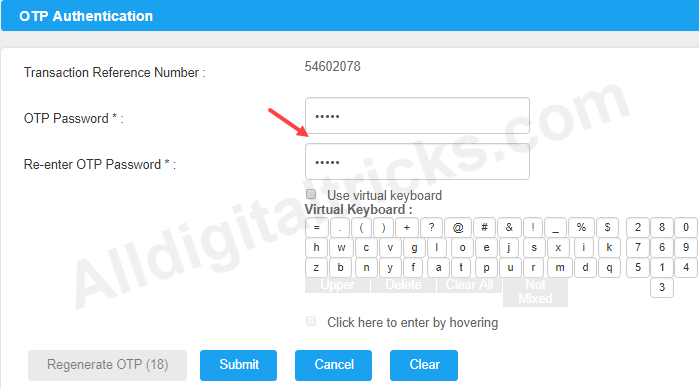 9: Now set your transaction password and submit it.

That's it. You are now ready to use Canara Bank Internet Banking facility.
So by following this process you can activate online Canara Bank net banking facility without visiting your branch.