Canara Bank customers can now view their passbook online on his/her phone. Canara bank digital passbook now enables you to check your passbook directly on the smartphone.
Normally to check account transactions activity and balance, you need to visit Bank to update (print) your physical passbook and it consumes your time.
Now Canara bank has launched digital passbook application, so you can install this application on your phone and check account transactions activity and balance too.
See how Canara Bank customers can activate the Passbook facility on his/her Mobile phone.
View Canara Bank Passbook Online
Step 1: First you need to install Canara e-Infobook application on your phone. This application available on Android and iOS.
Make sure your Canara Bank registered mobile number insert in your phone. The application will verify your mobile number.
Step 2: Now open the application and accept terms and conditions and go next.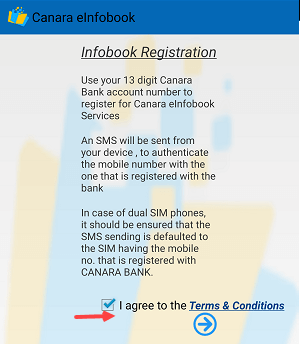 Step 3: Now enter your Account number and check mark on Offline mode to access passbook without login pin. Now tap on Register.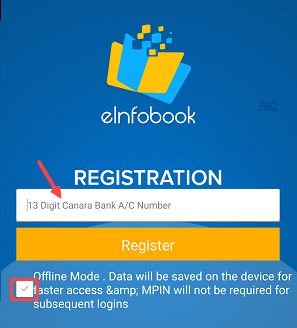 Now application will send OTP on your registered mobile number to verify your phone number. After verifying the mobile number, the registration process will be complete.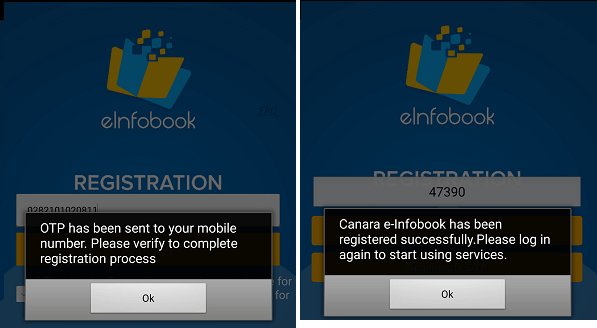 Step 4: Now set 5-digit login passcode and tap on change.
Done! now you can access and view your Passbook. Open application again and tap on Passbook.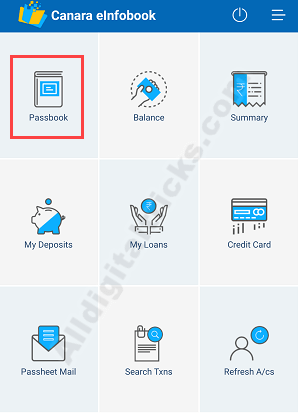 You can check 15 or 30 days account activity and last ten account transactions history. Select your account number and select duration.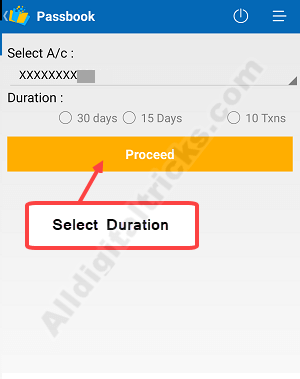 Canara Bank customers can also view account available balance. Just tap on Balance and select your account number and tap on the show button.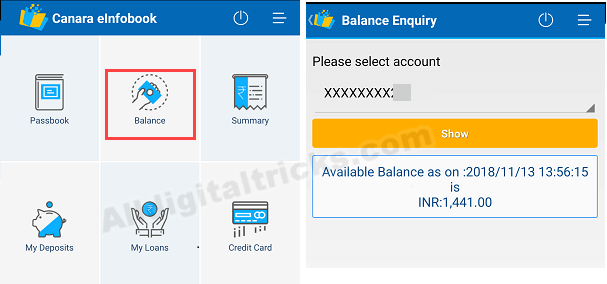 Canara Bank digital passbook application is the best way to check account activity and transactions details. Now you don't need to visit the Bank every month to update physical passbook. Just install this mpassbook and access your passbook on your phone.
Canara Bank customers can also activate Net banking and Mobile Banking facility to check account activity and access online services.