A Systematic Investment Plan (SIP) is a popular way to invest in mutual funds. It allows you to invest a fixed amount of money at regular intervals, such as monthly or quarterly. This is a disciplined way to invest and can help you build wealth over time.
However, there may be times when you need to cancel your SIP. For example, you may face financial constraints or you may need to redirect your funds to other investments.
If you have an Angel One Demat account and investing in a mutual funds scheme through SIP then you can follow these steps to cancel your SIP.
How to cancel Mutual Fund SIP on Angel One Demat Account
cancel your SIP in the Angel One Mobile App, follow these steps:
(1) Log in to the app and tap on the "Mutual Funds" section.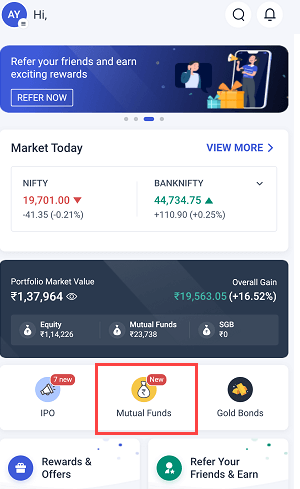 (2) Tap on the "SIPs" icon located below and select the SIP mutual fund scheme that you want to cancel.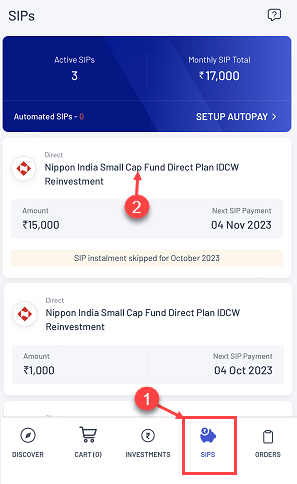 (3) Tap on the "Cancel SIP" option and proceed.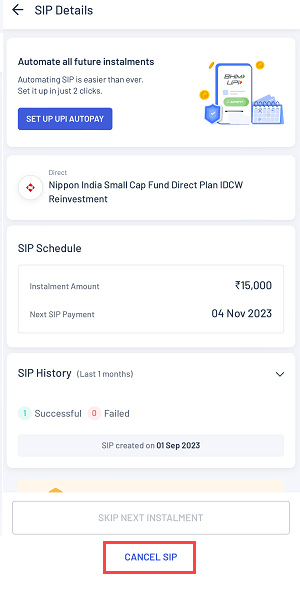 (4) Confirm your cancellation request by tapping on "YES CANCEL".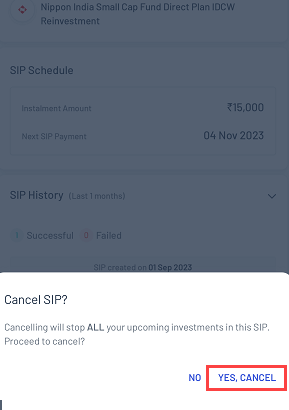 That's it you have cancelled your SIP for a selected mutual fund scheme. You will receive a confirmation mail on your registered email ID.
What happens to your invested amount when you cancel a SIP?
When you cancel a SIP, your invested amount remains in the mutual fund scheme. You can continue to earn returns on your investment until you redeem your units.
However, there may be a small exit load charged by the AMC when you redeem your units within a certain period of time (usually 1 year). The exit load varies from scheme to scheme.
Reasons to cancel a SIP mutual fund
There are a few reasons why you may need to cancel a SIP mutual fund:
Financial constraints: If you are facing financial constraints, you may need to cancel your SIP to free up some cash flow.
Change in investment goals: If your investment goals have changed, you may need to cancel your SIP in one scheme and start a new SIP in another scheme.
Underperforming scheme: If your SIP is not performing well, you may want to cancel it and invest in a better-performing scheme.
Conclusion
Cancelling a SIP mutual fund is a simple process. You can do it online or offline. However, before you cancel your SIP, make sure that you have considered all the factors involved. You should also have a plan for how you will invest your money after you cancel the SIP.