Paytm Money application lets you direct plans of mutual fund investment schemes for FREE. You can open SIP and start your investment in mutual funds using Paytm Money.
If you have already opened SIP on PayTm money and want to pause or delete SIP or want to permanent cancel SIP and withdraw full amount then here we will tell you the step by steps process:
How to Pause & Delete Paytm Money SIP
Open Paytm Money and tap on Manage Sips as you can see below screenshot.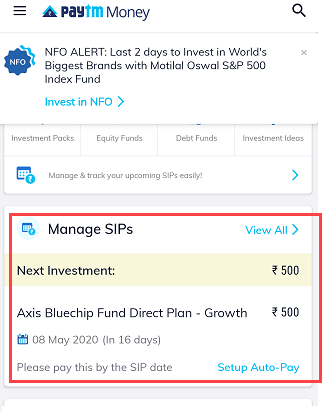 In Manage SIPs, select and open your SIP.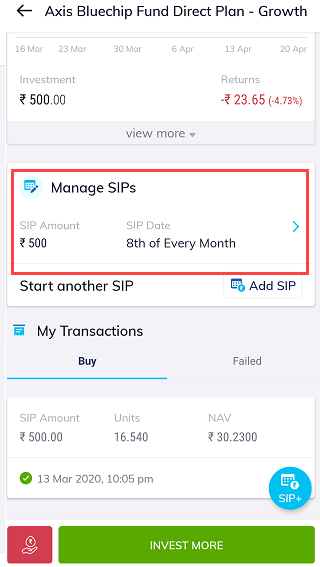 Next screen, in Edit SIP tap on the Delete button to delete your SIP. When you delete SIP, this SIP will be deleted permanently and you will not receive further reminders to invest from next time.
If you want to want to pause your SIP for sometimes then select pause option. You can restart your SIP anytime when you pause it.
How to Sell Units and Withdraw Full Amount Paytm Money SIP
If you want to withdraw your full SIP amount by selling all units then open Manage SIPs and tap on the Sell icon as you can see below screenshot.
You need to add a Bank account to the withdrawal SIP amount. The amount will be deposited into this bank account. To add a bank account, open the Profile section and Add Bank account in the Payments section.
After adding a bank account, now you can tap on the Red Sell icon and the next screen proceed to withdrawal your full amount.
How to Cancel Paytm Money SIP
To cancel your Paytm Money SIP, you just need to sell your investment.
Go to the portfolio, select the fund that you have invested in and click on the red icon at the bottom of the page and then follow the steps. You need to add your bank account to withdraw the amount and transfer it to the bank account.