Want to know your Central bank of India MMID? Here we will tell you a simple way to get your CBI account MMID instantly.
What is CBI MMID?
To send money using IMPS, you have two options:
Send money using Account number & IFSC code
Use MMID and mobile number to send money
Central Bank of India MMID (Mobile money identifier) is a unique identification number which required when you send money through IMPS. You can send money to any bank account from your account through IMPS using Bank account details or mobile number & MMID.
If you want to send money through IMPS using a mobile number then you need to enter MMID also. You don't need to enter an account number or IFSC code. Using MMID, you can also send money by IMPS.
How To Get Central Bank of India MMID
You can easily generate or view your CBI MMID by login to Mobile banking application.
Login to Cent Mobile Banking application.
Now tap on the Service Request section.
In-Service Request section, tap, and open MMID Generation.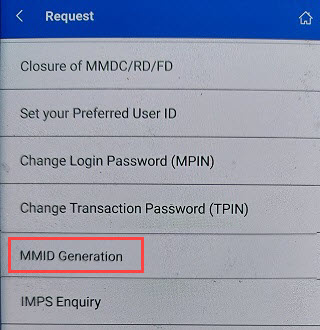 And next screen select your account number and click on the Generate button. That's it your MMID will be generated and you can see on your screen. If you have MMID already then you can view your MMID here by login to mobile banking.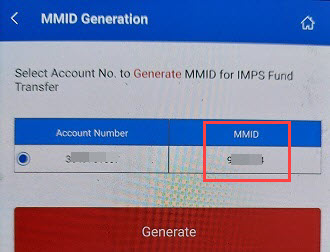 Get your CBI MMID by SMS
You can also send an SMS from your bank registered mobile number to receive your MMID.
Type "MMID" and send to 9967533228
If you don't receive your MMID via SMS, please use Mobile banking and net banking to get your MMID instantly.
You can also login to Internet banking and get your MMID. Login to net banking and go to IMPS – MMID Generation – select account number and confirm.
FAQ
Q.1: Can I transfer through IMPS money using MMID?
Ans: Yes, you just need to enter the receiver mobile number and MMID to transfer money using IMPS.