If you are a Central Bank of India (CBI) customer then here we will tell you, how to check your KYC status and its validity period. You need to update your KYC before its expiry. You can now check online when your Central Bank of India account KYC will expire.
When you open the account in the bank, you need to submit your KYC documents like Address and ID proof, and photo. You need to submit these documents again with the KYC form when your KYC period will expire to keep your KYC updated.
Follow these steps and check whether you need to update your Central Bank of India account KYC or not & know its validity period.
Check your Central Bank of India KYC Status & Know When it will be expire
(1) Open the Central Bank of India mobile banking application and login to your account using MPIN.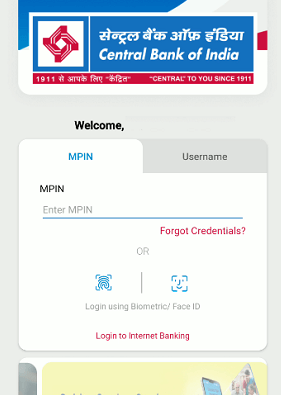 (2) When you login successfully, just tap on three horizontal lines and open the menu bar.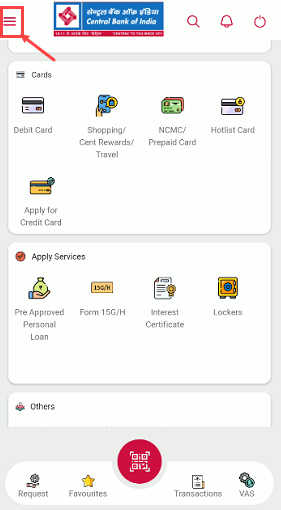 (3) Now select "Service Request" from the menu options.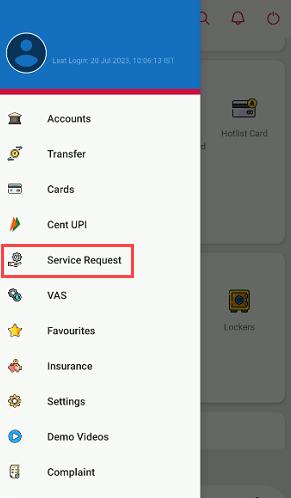 (4) Next screen tap on "Re KYC Confirmation"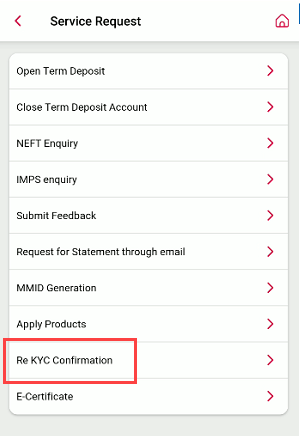 (5) And now you can check the current KYC status of your CBI account. If your bank account is KYC compliant then you can see the "Your Re KYC is already completed and valid till" message on the screen. You can also check here validity period of your KYC (when it will be expired)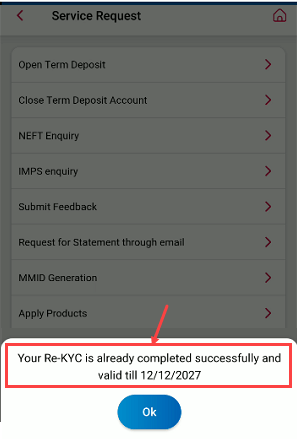 If your KYC is already completed then you don't need to submit your KYC till the validity period. But you need to submit your KYC again when your validity time will over (expired).
To complete your pending KYC, you can visit your branch and submit your KYC documents with the form.