Central Bank of India now lets you activate your new Debit Card and generate an ATM PIN online through mobile banking. If you have applied for a new Debit Card and then you can activate your new Debit card through mobile banking and also set ATM PIN for your new card.
Without activating your new Debit Card, you can not use it anywhere. Here we will tell you step by step, how to activate Central Bank of India Debit Card first time and generate an ATM PIN without visiting the branch/ATM.
How to Activate Central Bank of India New  ATM Card and Create ATM PIN
Currently, this facility is available on mobile banking so make sure you have active mobile banking on your mobile phone. Now follow these simple steps and activate your new debit card and set ATM PIN online.
1# Login to Central Bank of Mobile Banking application and click on "Cards"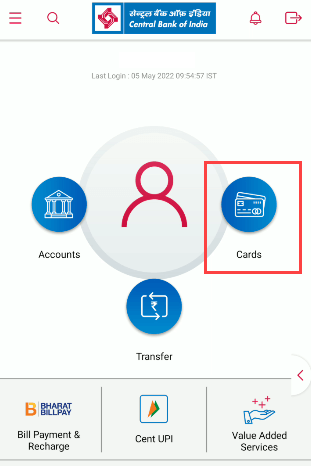 2# Now click on the "Green Pin Generation" option to set the ATM PIN for your new debit card.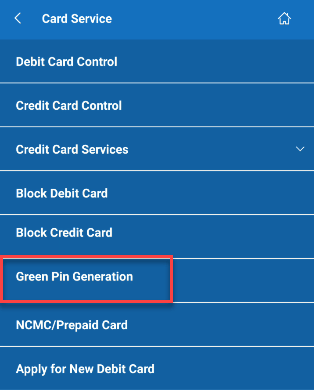 3# Next you need to type your 16-digit ATM card number, CVV, and card expiry month and year. Create your ATM PIN and type your Tpin to complete the process.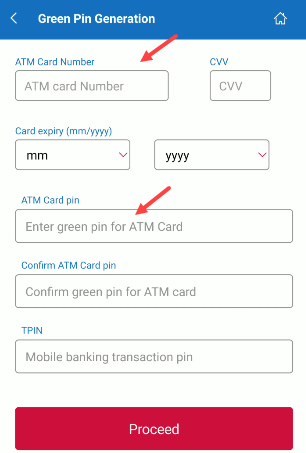 That's all your Debit Card is now successfully activated and you have successfully created an ATM PIN for your new debit card. Now you can use your new debit card for any kind of transaction like ATM withdrawal and online payments.
This green pin generation facility is only available for the new debit card so if you have didn't applied for a new debit card and trying to create an ATM PIN for your old debit card then it will not work.