Want to change your Canara Bank registered mobile number? Mobile number update in Canara Bank can be done offline by visiting your home branch.
Recently I have changed my Canara Bank registered mobile number so here is how you can update your account linked mobile number.
For Canara net banking and mobile banking use, you must keep your mobile number updated with the bank. Also, your account transactions alert sent to your number.
You can also get your account balance trough missed call by registered your number with your account.
Change Canara Bank Registered Mobile number
Download "CUSTOMER REQUEST LETTER NF 993" form through download center, click
This form also available at your branch.
See how to fill up this form.
First, write your Name, full address and your account number, customer id, new mobile number and email address. In Change of address, mention your new mobile number. (You can find your account number and customer id in passbook)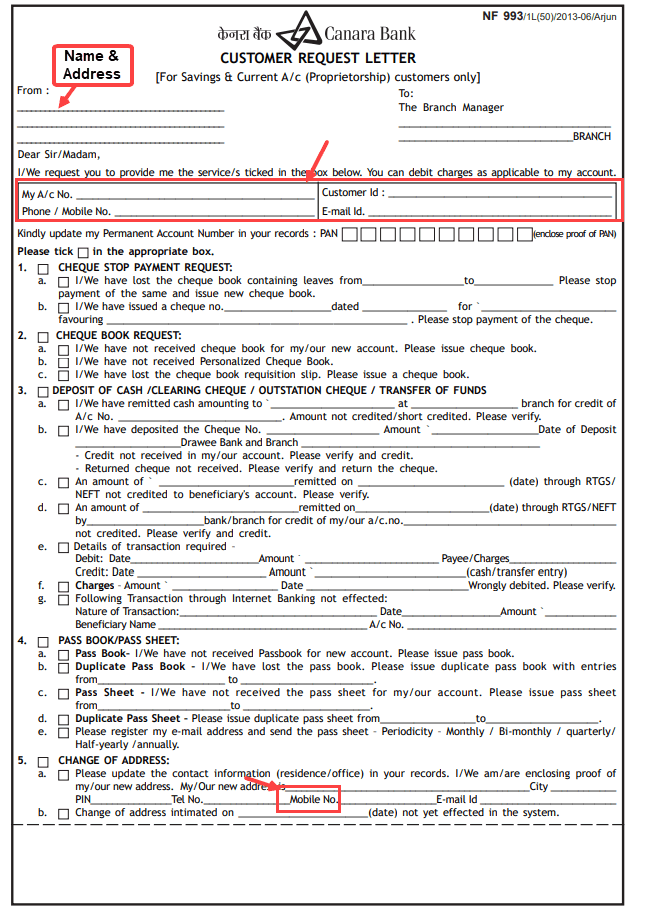 On another side, select OTHERS and write " please change my mobile number. The new number is 99XXXXXXXX". Mention date and sign on the form, use your bank signature.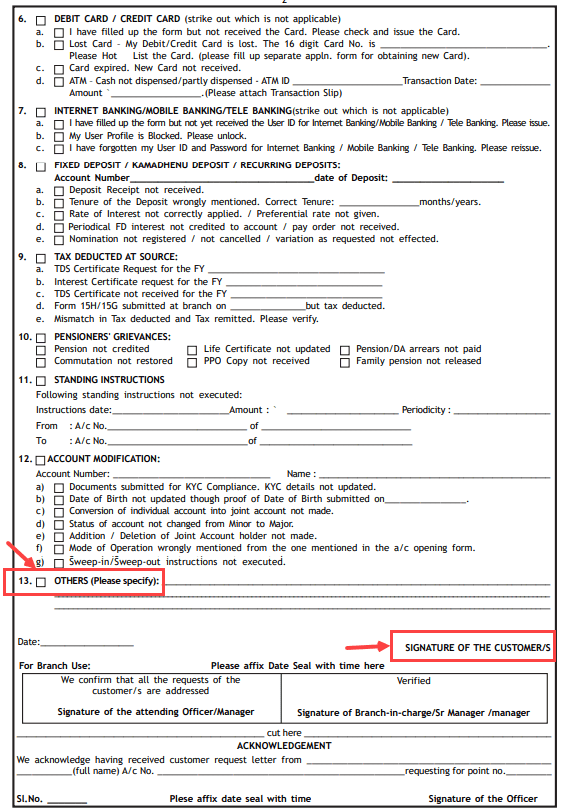 Now submit your form.
After submitting the form, your mobile number will be changed within 24 hours. You will receive confirmation SMS on your new mobile number. All transaction and otp will be delivered to your new number after 24 hours.
After changing your number, you can register for mobile banking again with new number.
Currently, you can change your Canara Bank mobile number through home branch only. No online facility available for this.