You can change / correct all the details of Aadhar card online like Name, Address, Date of Birth, Email ID and Mobile Number.
To change aadhaar card details online your Mobile Number must be registered with Aadhaar Card.
If you have registered your mobile number with your Aadhar Card, you can also change/correct the details of your Aadhar card online.
Here I am going to tell about how to correct the name of Aadhar card online.
Correct / Change Aadhaar Card Name Online
If your Aadhaar card is not being linked to the PAN card then its main reason can be the difference in name, in such a situation, you can change the name of your Aadhar card exactly like a PAN card and after that you will not face any problem.
So let's update the aadhaar card name online.
1 First of all you have to go to the official website of UIDAI.
Click & Open – https://uidai.gov.in/
2 At UIDAI website, you have to click on "Update Aadhaar Details (Online)".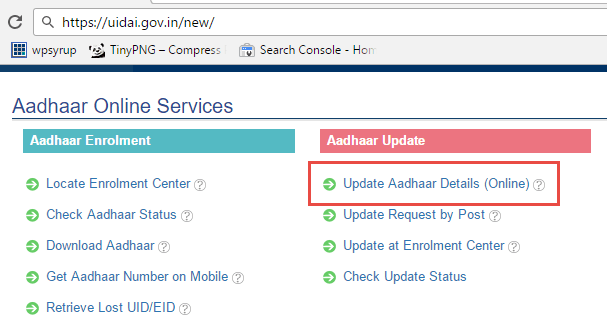 3 In the browser a new tab will open, there you have to click on To submit your update / correction request please CLICK HERE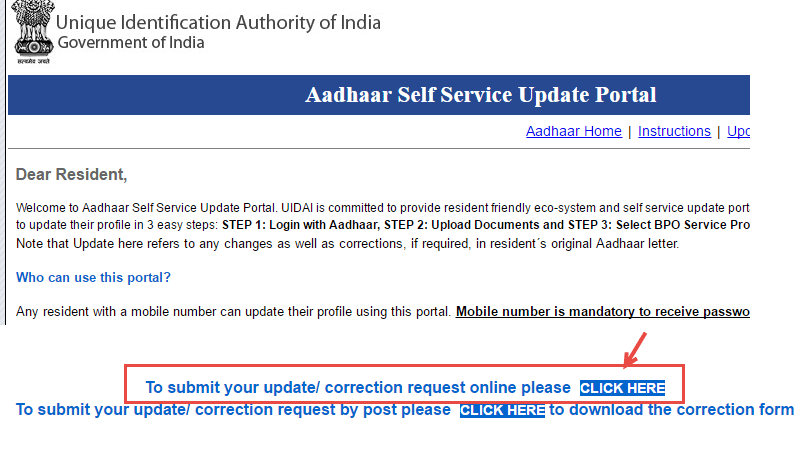 4 Now on the next screen you have to type your Aadhaar number, and then enter Text Verification and click on Send OTP.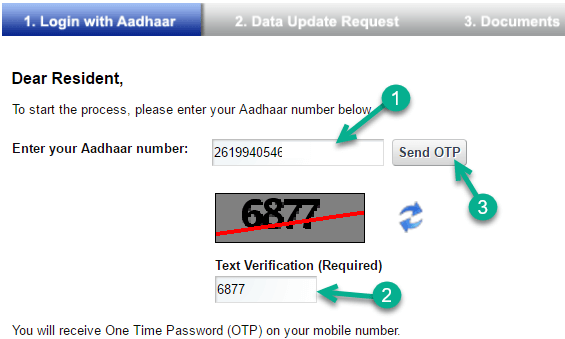 Now you will receive an OTP on your registered mobile number.
Enter OTP and click on Login.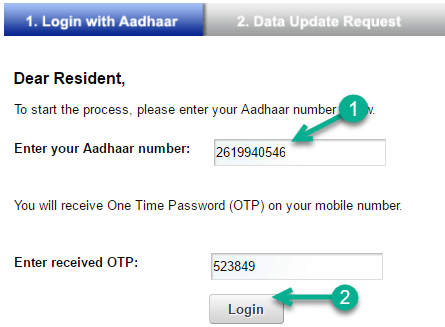 5 After logging in next screen you can see different options which you can change here you have to choose Name and click on proceed.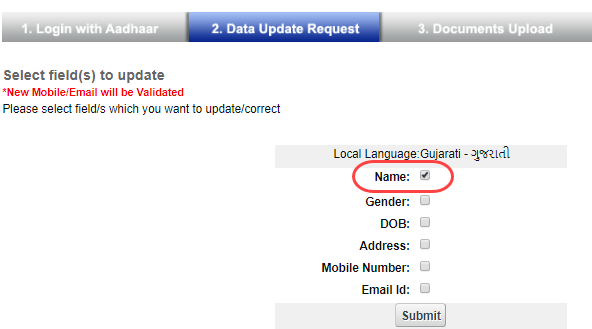 6 In the next screen you have to type your correct name and click Submit Update Request.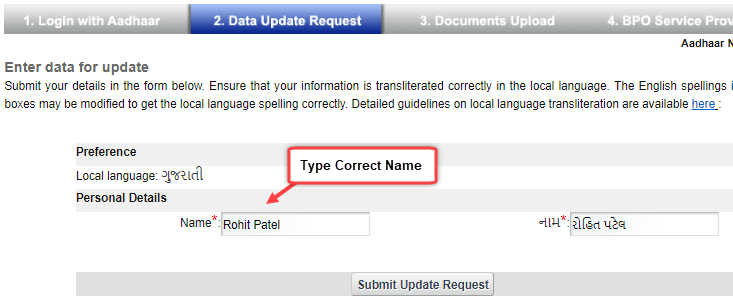 7 Confirm the change you made in the next screen and everything is okay then click on Proceed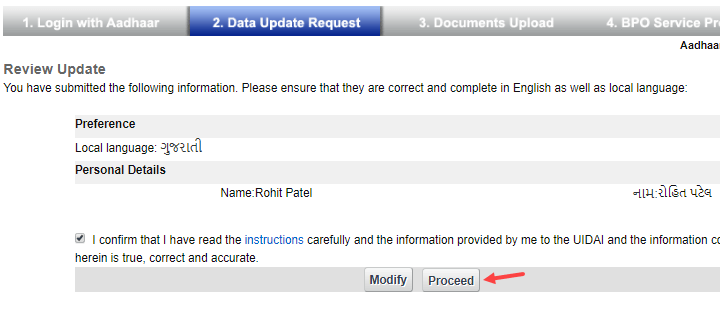 8 Now on the next screen you have to upload a document as a proof. You can upload PAN card, Voter card, Passport, Driving license or any other mentioned document.

Select your document and upload it.
9 On the next screen you have to select BPO Service Provider. You can select either of them from here. Please select one and submit it.
And you are done. Your Aadhar Card Name Correction Request successfully submitted. You will get a URN number to check status.
How long will the name change?
You do not have to wait much, your name will be corrected within a week. You can check your status by entering URN number.
When your name is updated, download it online. UIDAI will not send you physical Aadhaar card again.
Final Words
So in this way you can make Change / Update / Correction in the name of your aadhaar card. Remember you can do this only if your mobile number is registered with aadhaar.