Federal Bank Generate ATM PIN Online: Federal Bank customers can now change or generate ATM PIN for the Debit card online without waiting for a physical Pin through the Mobile Banking app.
If you forgot your Federal Bank ATM PIN and want to reset online or want to change it, then follow the below steps and generate a new PIN online instantly.
Federal Bank ATM PIN Generation Online
First, you need to log in to Federal Mobile Banking App, enter a 4-digit MPIN and log in.
Step 1: After login, tap, and open the Menu options as you can see below screenshot.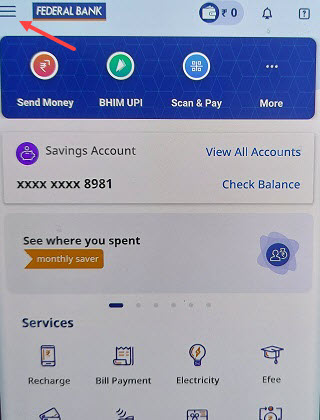 Step 2: In menu options, click and open "Card Management (Manage your Debit Cards)" option.
Step 3: Next screen, tap on Set New PIN/Change PIN option.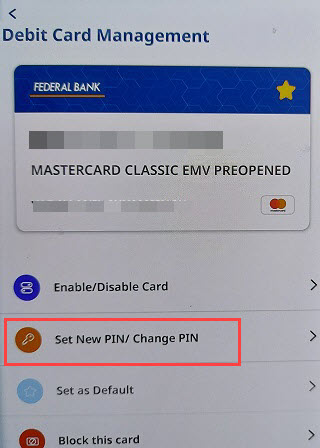 Step 4: And finally set your new 4-digit ATM Pin and enter the expiry month and year of your Debit card and tap on change pin.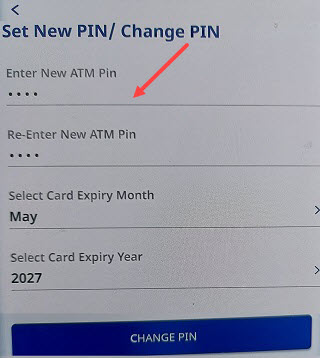 That's all, your Federal Bank ATM/Debit card Pin changed successfully.
Generate Your PIN at ATM using Soft PIN
You can also generate your Federal Bank Debit card ATM PIN at any nearest Federal ATM machine. Please follow the steps given below to reset the lost PIN of an active debit card.
Send an SMS "SP <<space>> Last four digits of debit card" and sent to 5676762 or 9895088888
You will receive an SMS that contains OTP to enable soft PIN. This OTP is valid for three hours.
Visit any Federal Bank ATM within three hours to reset the lost ATM PIN. At the ATM, select Soft PIN option on the ATM screen before inserting the card. This option is shown at the idle screen itself
After selecting the Soft PIN option, you will be asked to insert the card.
After inserting the card, the OTP received through SMS is to be entered.
After entering OTP, you shall enter the new PIN that you wish to set.
Enter the new PIN once more and submit
You will then receive a success/failure message on the screen and a printed slip will be generated. Also an SMS will be received at the registered mobile number about the success/failure status of the PIN reset.
Upon a successful transaction, the new PIN will be updated.
FAQ
Q.1: How can I get my ATM pin of Federal bank?
Ans: If your card is new then you need to visit Federal Bank to activate your Debit card and generate ATM PIN. And if you want to change or reset your ATM PIN then you can do this online using Mobile banking app.
More Federal Bank Related Articles: