Do you want to change your Indian Bank account home branch? If you are not happy with your current branch staff or you want to transfer your Indian bank account to the nearest branch then you can do this online.
Indian Bank customers can now submit account transfer request online and change home branch online without visiting the branch.
If you have Indian Bank mobile banking active on your phone then you can also submit your Indian bank account transfer request online.
Follow the step-by-step process below:
Transfer Indian Bank Account to Another Branch Online
1# Open Indian Bank mobile banking and login. Now select & open the "e-Services" section as you can see below snapshot.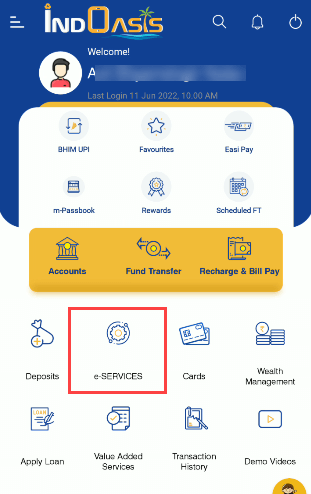 2# Now choose the "Change Home Branch" option on the next screen.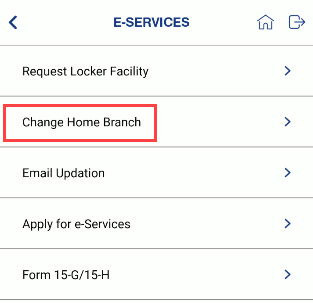 3# In the next step, select the account number which you want to transfer and type the new branch IFSC code. If you don't know your new branch IFSC code then search here. After typing your new branch IFSC code, you can see your new branch code, address, and name. Click on submit and proceed further.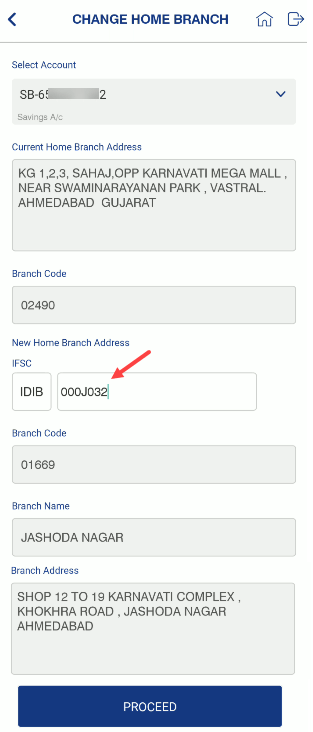 4# If your new branch details are correct then tap on confirm and submit your final request.
All Done! your account transfer to the new branch has been sent successfully and it will be fulfilled within15-20 days.
To know whether your Indian bank account transferred to the new branch or not, you can check your account details on mobile banking. Just open the "Accounts" section in mobile banking and check "Account Details" where you can view your new branch code, IFSC code, and branch name.
So by following the above process, Indian Bank customers can change home branch online and transfer their account to the new branch without any offline process. Please note this facility is available only for savings account holders.