Today, we are going to tell you how you can change your Registered Mobile Number of Kotak Mahindra Bank through Internet Banking.
In Kotak Mahindra Bank, you can also change your account registered mobile number through Mobile Banking. Read: Change your registered mobile number through Kotak mobile banking
If you have Kotak Mahindra bank net banking facility then you can change your account registered mobile number very easily using debit card, OTP, Aadhaar card.
See how:
Change Kotak Registered Mobile Number Through Net Banking
1: First of all you need to login to Kotak Mahindra net banking by entering your CRN number / customer ID or nickname & password.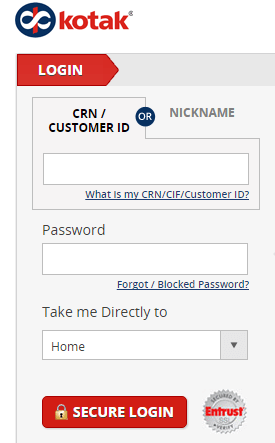 2: Next screen you need to enter secure code which you will receive on your registered mobile number or email address. Enter secure code and login.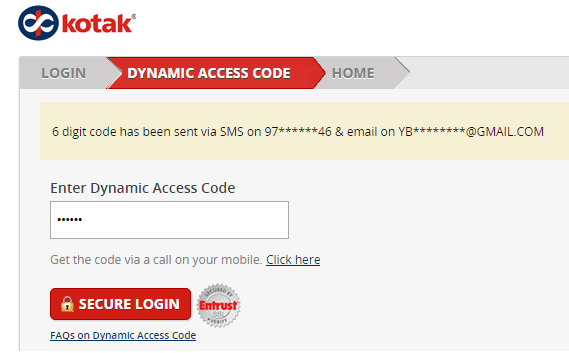 3: After logging in, you have to click on Profile / update contact Details at the top.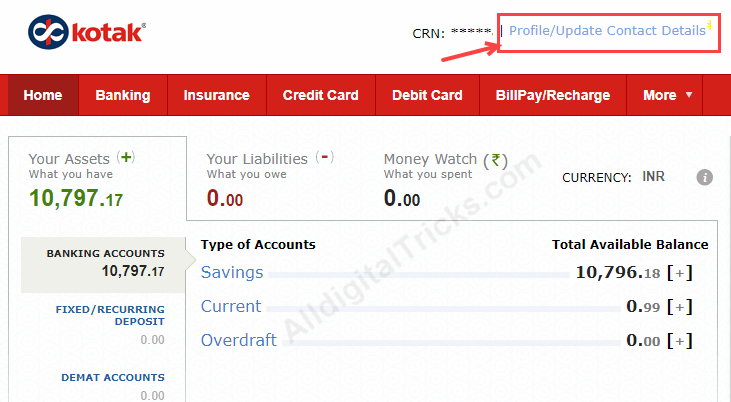 4: In profile/contact update section, you can see Mobile number option. Click on edit.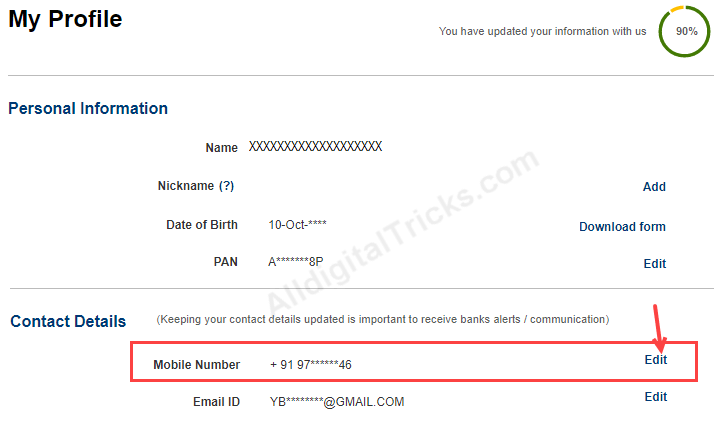 6: Now enter your new mobile number, enter once again and click on submit.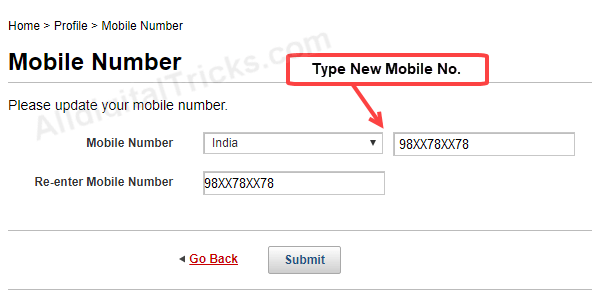 7: Next screen, validation you have many options such as Debit Card, Credit Card, Secret Questions, One Time Password and aadhar card.. Here you have to select One Time Password. You can also select other options if you haven't old mobile number to receive OTP.
Here I am going to select One Time password option. Once you select one time password, you will receive OTP on your old mobile number, enter OTP and submit.
That's it, your new mobile number registered successfully. After 24 hours your new mobile number will be updated.

If you want to change registered mobile number again then wait for 7 days, after 7 days you can add another number.
So in this way, you can change registered mobile number of your Kotak Mahindra Bank account using Net Banking.