In this post, you will learn how to change or update Kotak Mahindra Bank registered mobile number.
It is necessary to keep your registered mobile number updated with your Bank account to receive bank alerts and One Time Password. For fund transfer or make payment online, you need to enter OTP which received on your Kotak bank account mobile number.
If you just changed your mobile number then update your new number with your Kotak bank account. You can update your number online, no need to visit Bank.
Here, we will tell you 3 online methods to update your Kotak Bank registered mobile number.
Change Kotak Bank Registered Mobile Number Online (3 Methods)
Kotak Bank now offers mobile number change facility through mobile banking and mobile banking. Also if you don't have both facilities, still you can update your number online.
(1) Update your Number Through Net Banking
If your Kotak Net Banking is active then you can easily update your number by following these steps:
1- Login to net banking account: https://www.kotak.com/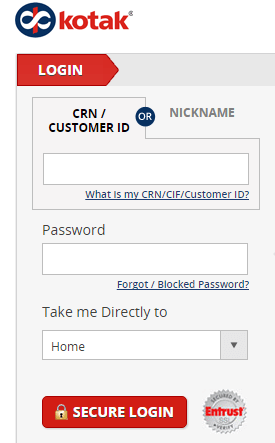 2- You will receive Dynamic Access Code on your current number to secure login. Enter code and click secure login.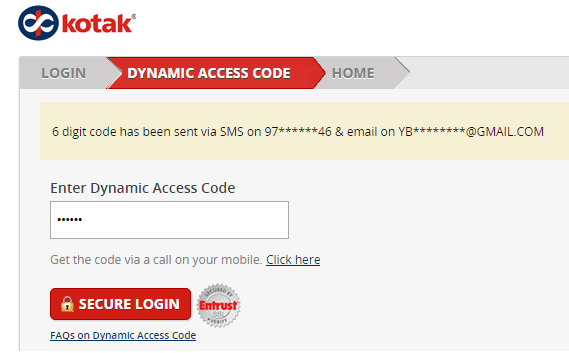 3- After login click on Profile/Update Contact Details.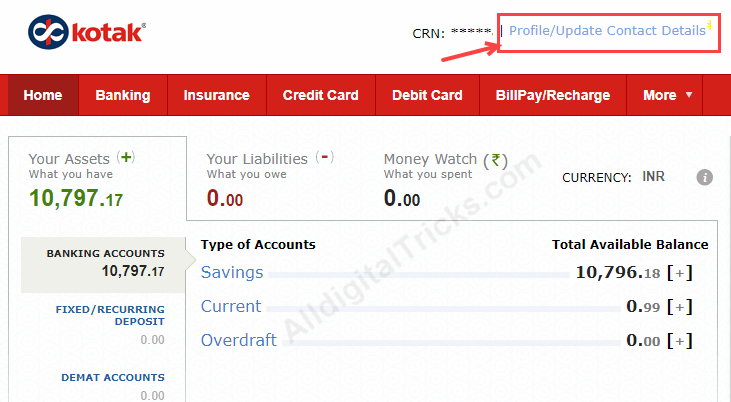 4- In Profile update screen you can see your current mobile number, click on Edit and proceed.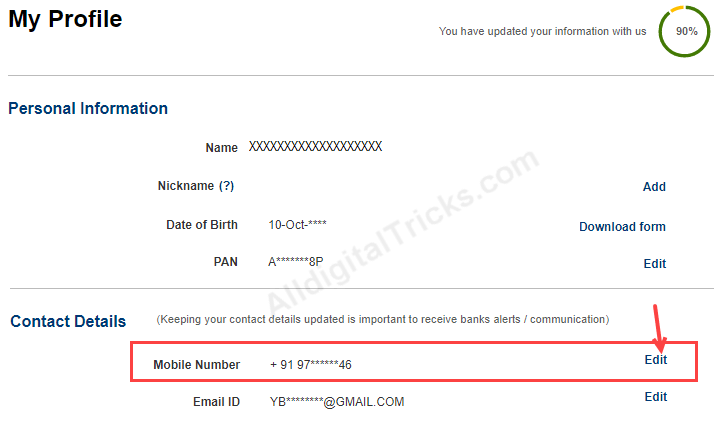 5- Next screen, enter your new mobile number and re-enter. Click on submit.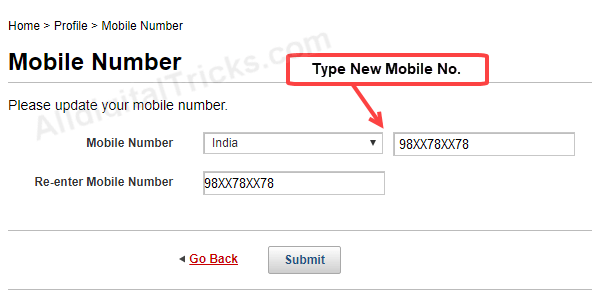 6- Now validate your request. You can select Debit card, security question, OTP option. If you old number then select One Time Password or select Debit card details option and enter the same.
Done your mobile number changed. It will be updated within 24 hours.

(2) Change Through Mobile Banking
Now Kotak Mobile Banking also offers you to change your mobile number online. You can read steps here: Change Kotak Bank registered number through Mobile Banking
(3) Update Without Net Banking/Mobile Banking
You can also update your number even you don't have net banking and mobile banking.
1- Visit Mobile update page: https://www.kotak.com/kotakforms/mobilenumberupdate
2- Enter your current mobile number and Date of Birth OR CRN number and click Send OTP.
3- Now you will receive OTP on your current mobile number, enter OTP and confirm.
4- Now enter your New Mobile number, again enter the new number and submit.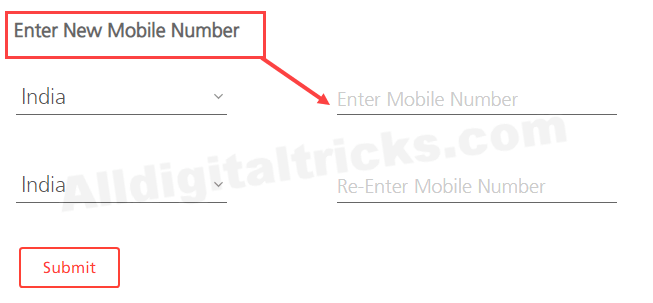 Next screen confirm your request and you are done.
I hope you now understand how to change your Kotak Mahindra Bank registered mobile number online. Follow any mentioned process and update your mobile number instantly.