If you want to change your PayTM Registered Mobile Number you can do it. Changing the Registered Mobile number will not affect your PayTM Wallet.
You can change your mobile number through PayTM application which is available on Android, iOS and by visiting PayTM website.
See how:
Change Mobile Number on PayTM Application
1: First open PayTM Application and open Profile and tap on Edit Profile.
In edit profile tap on mobile number.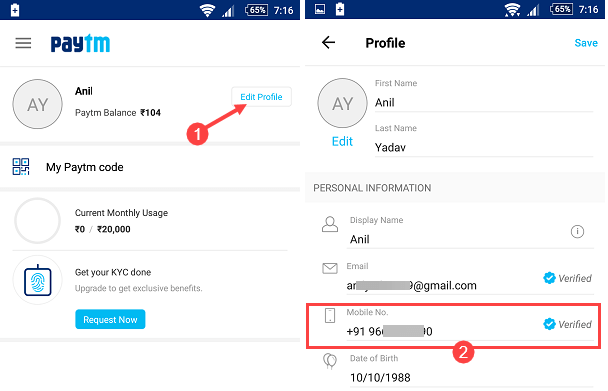 2: Now type your new mobile number in the next screen.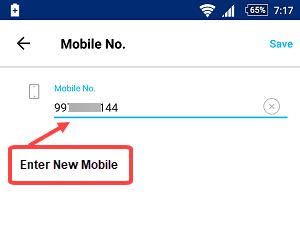 3: Now you will receive OTP (One Time Password) on your old and new mobile number. You need to enter both OTP password.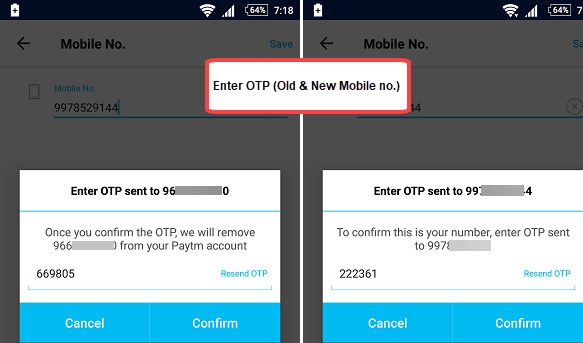 After entering OTP on both Old & New Mobile number, your PayTM Registered Mobile Number will change.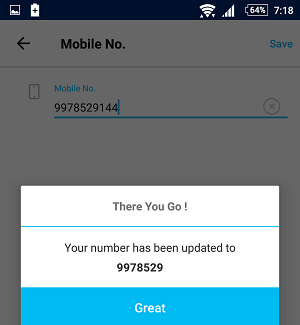 Change number from website
You can login to PayTM website and also change your registered mobile number.
1: Visit Paytm.com
2: Click on View Profile at the top right corner.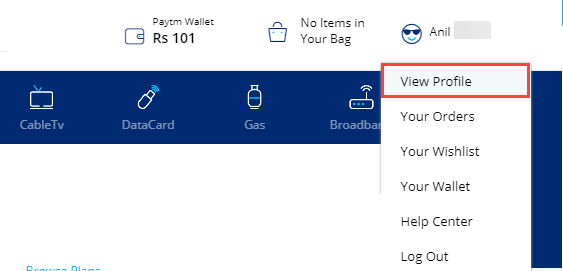 3: Click on edit profile
4: Type your new Mobile Number in the Edit profile and click on save.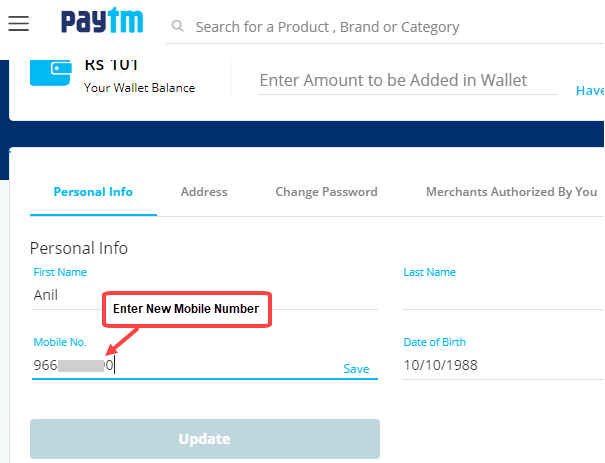 5: You will receive OTP (One Time Password) on your both (Old & New) mobile number which you need to enter.

After typing both OTP, click on Confirm.
So in this way you can change registered mobile number of your PayTM Wallet.
Read: