ICICI Bank is the largest private bank in India following state bank of India and HDFC bank.  Personally i hold regular saving account in ICICI and my banking experience is good till now.
Want to register or change your ICICI bank account mobile number? Here is the step by step guide to change or register your mobile number for ICICI bank account.
Change/Register ICICI Bank Account Mobile Number
First of all, you can change or register your number in ICICI bank with two methods.
Through ATM Machine
Visit branch
Currently number changing facility not available in iMobile or Internet banking, so using above two methods you can register or change your mobile number.
1. Through ATM machine
You can change/register your ICICI account mobile number at any ICICI ATM machine.
The process is very simple and you need just your ATM/Debit card to follow process.
1 Insert your card and enter your PIN at ATM machine.
2 After login select More Options tab and press button to proceed.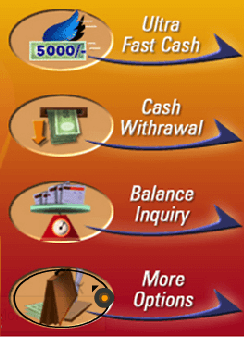 3 In More options you can see Register your mobile option, select that option.
4 Now in next screen enter your New mobile number and press Yes.

5 Once again enter your number to confirm and press Yes.
That's it your number will changes/update within 2 days. Normally number is updated within minutes.
So this is simple method to change or register your Mobile number with ICICI bank account.
2. Through visit Branch
The second method is "visit your ICICI home branch and fill this form. Add all require details including your New mobile number that you want to update/change."
Submit the form and you are done.
So, these two methods you can use to Change or Register your ICICI bank account Mobile number. BTW ATM machine option is better and fast to do this.