Changing your UCO Bank account registered mobile number is now easy and convenient. Yes, now UCO Bank customers can update bank account linked mobile number online anytime.
This feature is now available only on UCO Mobile Banking, so if you have registered with UCO Mobile banking then you can login and change your registered mobile number from your phone.
Here we will tell you the step-by-step process how to change or update your UCO  bank account linked mobile number online.
How To Update UCO Bank Mobile Number Online
Before you follow these steps, make sure your current registered mobile number is active because, during the changing process, you will get an SMS on your current mobile number to verify your request. ATM/Debit card is also required to complete the process.
So let's start the process:
1:Login to UCO Mobile Banking and tap on "Profile" section where you can update your account details.

2: You can see "Update Mobile Number" option here.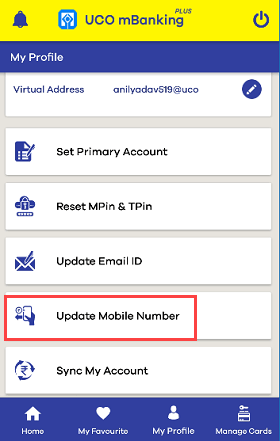 3: Next, enter your new mobile number and submit.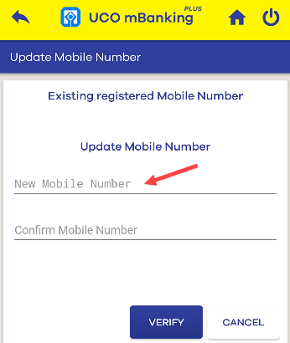 4: You will get an OTP on your new mobile number. Enter the OTP and verify your new number.
5: Now enter your Debit card number, expiry month and year and, ATM PIN and submit these details.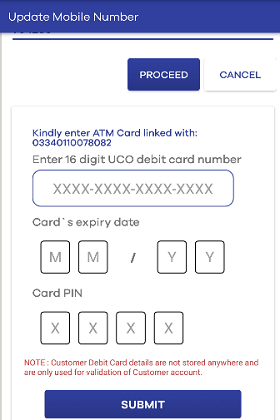 6: Enter OTP sent to your current active mobile number and enter your transaction PIN (TPIN).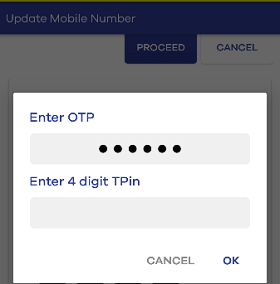 Congrats, your mobile number has been successfully changed and it will be activated within 1 working day. Please note, if you face any technical error, retry the above process again.
Hope you got your answer, how to change/update UCO bank account registered mobile number.