Vijaya Bank Internet banking users can change the net banking User ID and set the preferred User name for net banking login. By default, your customer ID is your net banking User ID which you can enter to login Internet banking account.
If you want to change your current User ID and set your own ID then you can log in to net banking and set a new User ID for the net banking account.
Update Vijaya Bank Internet Banking User ID
Open Vijaya Internet banking and login to your account.
Now click on My Profile – View Personal Details.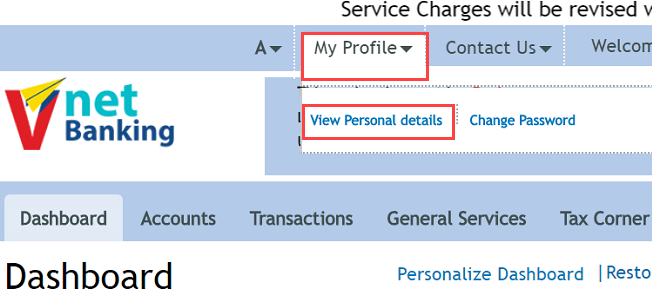 Now select Update Channel Login ID and click on ok.
Next screen, you can see your default user ID, click on Update.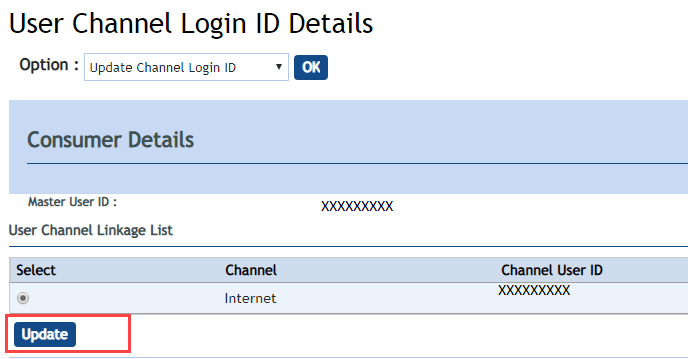 And finally set your own custom user Id for net banking. You will receive an OTP on your registered mobile number, enter OTP and click on the update button.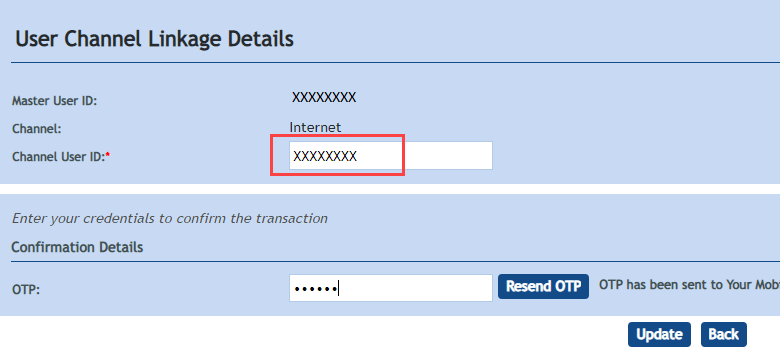 That's it, you have successfully set preferred User ID for Vijaya net banking. Now you can log in to your Vijaya net banking account using a new User ID. You can also change your Vijaya net banking again by login to your net banking account.
Frequently Asked Questions
(1) Where Can I find my default User ID of net banking?
Ans: You can check your default net baking User ID on the passbook front page where all account details printed.
(2) What is the user ID for Vijaya Bank net banking?
Ans: After registering for Vijaya net banking, you can log in to your net banking account using default Customer ID which printed on your passbook. You can change this default User ID and set your own customer ID after login to net banking. Please follow the above steps to customize the User ID.
(3) How to find/retrieve Vijaya net banking User ID?
Ans: If you have not changed your User ID then check your passbook to know your User ID for net banking. And if you have changed your ID then you need to contact the bank to retrieve it.