Is there anything wrong with your Voter ID Card? I mean a mistake in the name, address, DOB, or any other detail?
Want to fix that in a few minutes? let me tell you, you can do this work online.
In my case, my address was not correct in voter id card, so I correct it online.
There may be a similar mistake in your voter ID card also like date of birth, address, surname, father name or your name.
So let's correct the mistake of your Voter Card online.
Online Correct/change Details of Your Voter ID Card
First, you have to ready scanned copy of address proof, a copy of Age Proof and a passport size photo, we have to upload it during the correction process. For address proof, you can use Aadhar card, light bill, and PAN card or Aaadhar card for age proof.
1: First of all visit http://electoralsearch.in/ , here you have to search your name in the voter list. You can also search your name by using your Voter ID card number.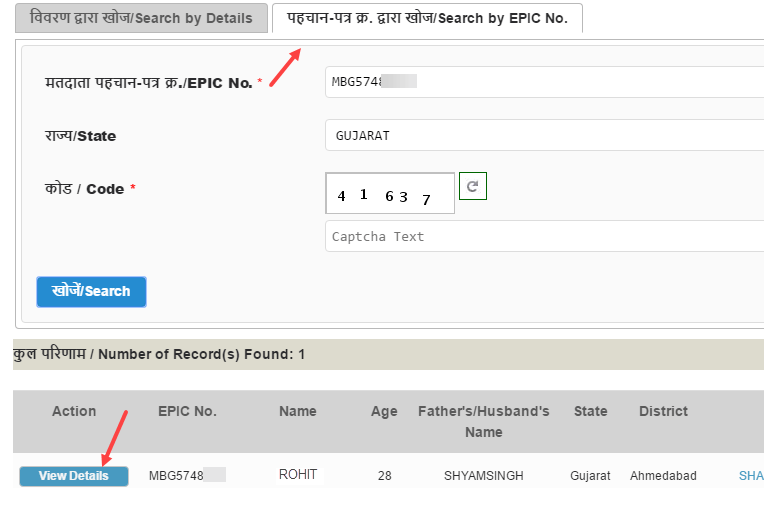 After searching, if your name exist and showing in results, click on View Details.
After click on view details, a new tab will open. Here you can see your full details about your voter list. keep this tab open.
2: Now we will correct our voter id card details.
First visit http://www.nvsp.in/
You have to click on the correction of entries in the electoral roll.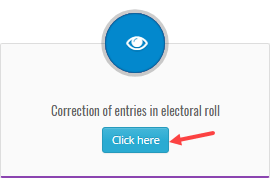 Now in the next screen, we need to fill correction form 8. The form is very short and you don't need to add brief details.
First, select your State and Area in Form 8, now type your full name and Surname
Part Number of Electoral Rolls: / Part number of electoral roll:- You can see your part number in view details tab that we have opened recently.
Serial Number of Electoral Rolls / Serial No.:- You can also see the Serial number in the same view details tab.
Electoral photo ID number Card Number (if issued):- This is your Voter card number, you can also see it on view details tab.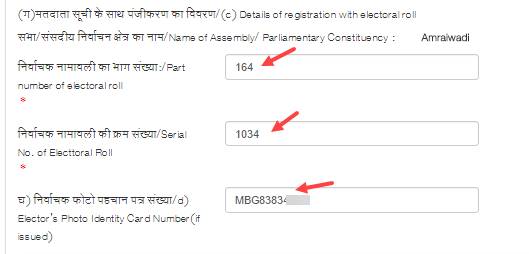 Please check the entry to be corrected: – Here you have to select an entry that have a mistake and you want to correct it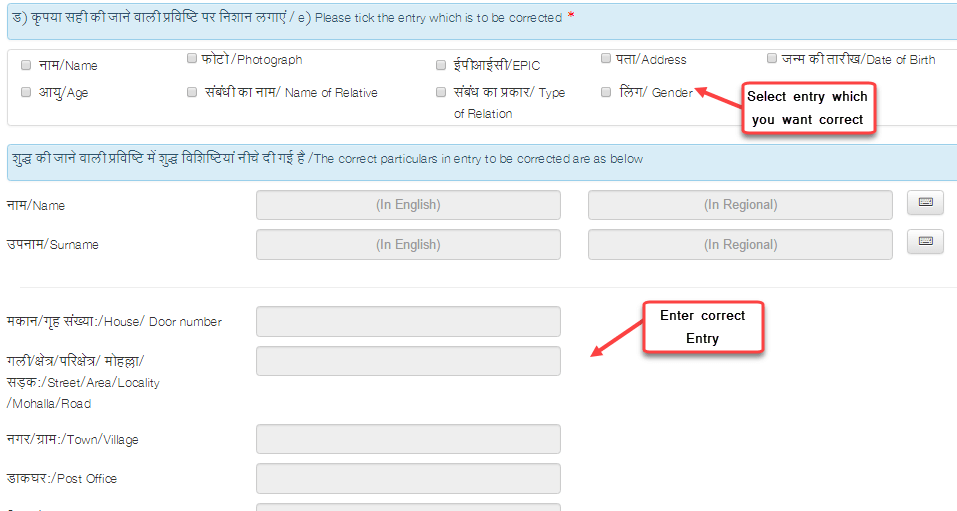 Add the correct detail to correct the entry that you have selected here:-  Here add correct entry that you have chosen to correct.
Upload supporting documents: –

You have to upload your passport photo, age proof and address proof here. If you have a scan copy then upload it, you can also upload a photo using phone camera.
Now enter Email Address and Mobile Number. Enter place & date and submit the form.

That's all! you have successfully submitted voter id correction form 8 and next screen you can see your reference number. using this number you can track your application process.
To track your application status visit http://www.nvsp.in/Forms/Forms/trackstatus
Now enter your reference id and click track status. You can see your application process here.
So in this way you can make correction or change in your Voter ID card.