PhonePe Account Aggregator facility is now available and you can check your bank account statement on PhonePe with this new feature. If you are an AU Small Finance Bank customer then here will guide you step by step, on how to check AU Bank statements on PhonePe with the Account Aggregator facility.
All you need to do is add your AU Bank account to the PhonePe Aggregator account and you are done. You can view your statement anytime.
Add AU Small Finance Bank and Check Statement on PhonePe
(1) Open the PhonePe account Profile and Payments settings by tapping on the profile photo.
(2) Now select the "PhonePe Account Aggregator" option. You can add your bank account and check your bank account statement with the Aggregator account.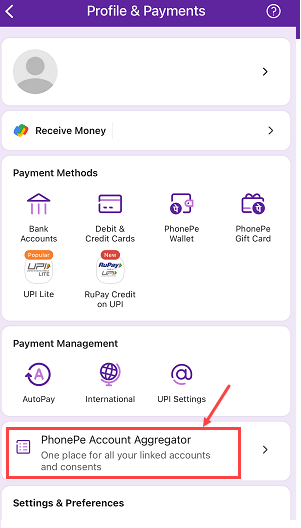 (3) After OTP verification, you can see your Account Aggregator account home screen. Here you can manage your added bank accounts. Tap on "Bank Accounts" option to add your AU Small Finance account.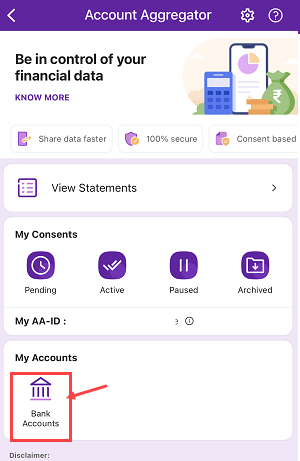 (4) You can see currently no account is linked with your Aggregator account. To Add your AU Bank tap on the "Add Bank Account" option.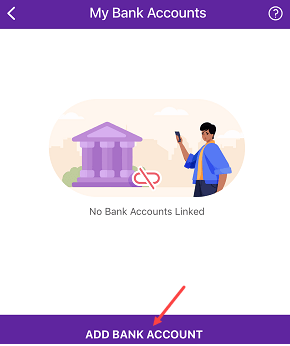 (5) Next screen you can see the available bank list. Here you need to select your "AU Bank" and proceed.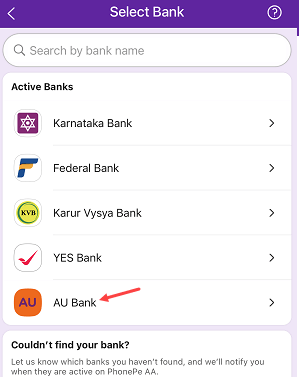 (6) After selecting your bank, your AU Bank account details will be collected from your linked mobile number and next screen you can see your AU Bank Account details. Select your bank account and tap on link.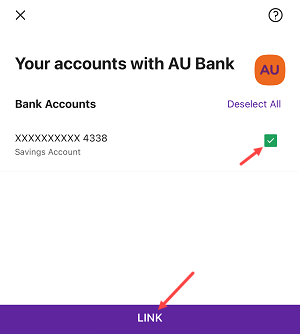 (7) You will receive One Time Password on your AU Bank account registered mobile number. Enter the OTP and complete the process.
(8) After OTP verification, your AU bank account will be added to your PhonePe Aggregator account. You can see the success screen.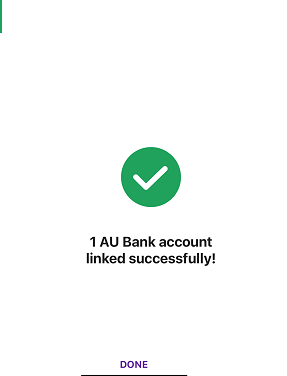 After adding your AU Bank account on PhonePe Aggregator, now you can check your account statement on PhonePe anytime.
(9) To check your AU Bank statement, just go to PhonePe Account Aggreagtor section and tap on "View Statements"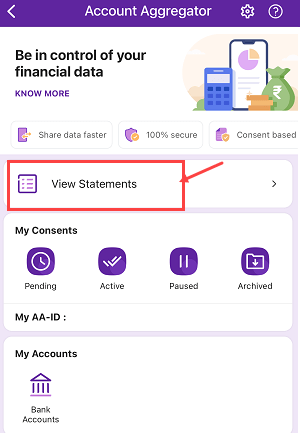 (10) Next screen select your AU Bank account which you have added.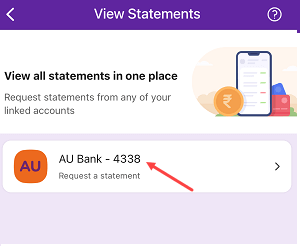 (11) Now tap on the Request Statement option to get your statement.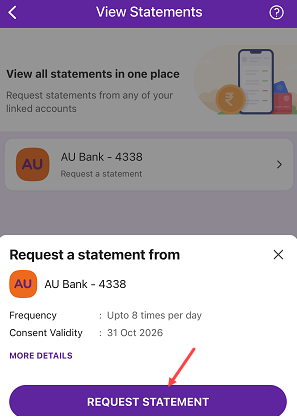 (12) Now check your AU Bank account statement on the next screen.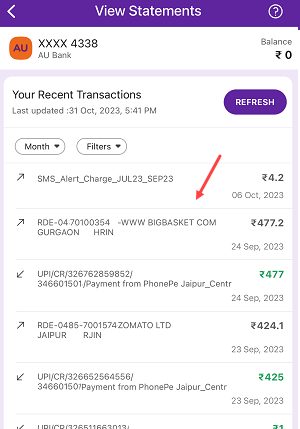 Now you don't need to login to net banking or mobile banking to check your AU small finance bank statement every time. You can check your account transaction activity on PhonePe.
Please note, Use your AU Bank registered mobile number to add your bank account with Phonepe Aggregator otherwise, you can't add your bank account.