If you are a Canara Bank customer and unable to find your Canara Bank account Customer ID then here we will tell you 3 methods to check your Canara Customer ID.
Canara Bank is leading public sector Bank in the country and you can open a regular saving account with just Rs.1000 deposit.
What is Canara Bank Customer ID?
When you open an account in Canara Bank, you will get your account number and a unique Customer identification number which keeps your account information and personal details.
You need to enter this Customer ID when you register for net banking facility. This customer ID is also your Canara Bank net banking user id for login.
Follow these methods to get your Canara Bank Customer ID online.
Check Canara Bank Customer ID online
Install and activate Canara Bank mPassbook application on your phone.
Now login to application and tap on Passbook.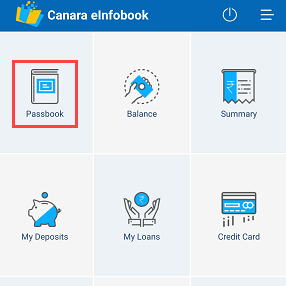 And here, you can see your Customer ID as you can see below screenshot. This is the best way to know your customer ID  when you unable to find it anywhere.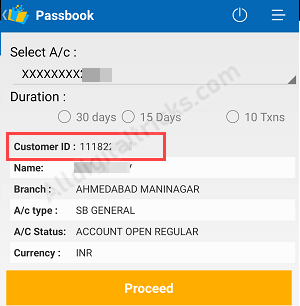 Find on Your Passbook
Canara Bank customers can also check their Passbook to know about Customer ID.
Open your Canara Passbook front page where all account related information is printed. You can see Customer ID also printed on the front page.
Check on your e-Statement
If your email address is registered for e-statement then you can also find your customer ID printed on e-statement. Just open the e-statement PDF file and check the front page.
And the last option is, call Canara Bank customer care number and ask them about your Customer Identification number. They will ask for some details about you to verify your identity. TOLL-FREE NO – 1800 425 0018
So this is how Canara Bank customers can check their account Customer ID online and offline.