To keep your Credit Score (CIBIL Score) healthy, it is always recommended to check your score regularly. You can also view active loan accounts and credit cards in your credit report. So the question is, how do you check your CIBIL report online? Is there any way to get it free?
Well if you are a Kotak Bank customer then you don't need to worry about your Credit report, you can easily check your credit report online from your mobile phone.
Here we will tell you the process, you can follow this step-by-step guide and get your complete CIBIL report on mobile.
Kotak Bank Offers "Check Credit Score free" – How to Get your CIBIL Report
All you need to do, is login to your Kotak mobile banking application and you will find the "Free Credit Score" option. See how,
(1) Login to Kotak Mobile Banking, here you can see the "Credit Card" section OR the "Loans" section, you can select any option.
(2) In the credit card OR Loans section, you can see the "Free Credit Score" option.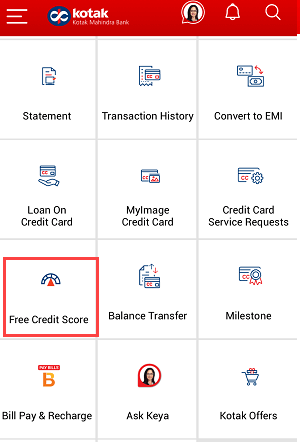 (3) Accept terms and conditions by checking the tick mark and tap on Get Credit Score.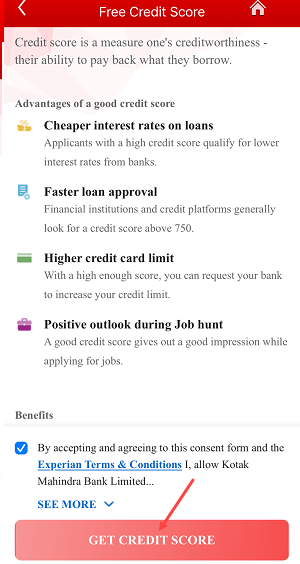 (4) You can now check your credit score (CIBIL score). A score above 750 is considered good, while a score below 500 is very poor. Now tap on Get Score Analysis to view the full report.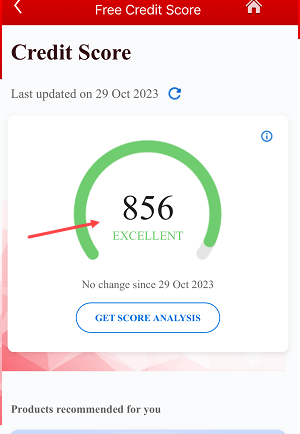 (5) In your Score analysis, you can view the full report of your CIBIL score like how many loans and credit cards are active in your name, your credit usage, payment history and more. Tap on "Credit Utilization" to view how much money you have spent.
(6) If you want to check whether your payment was made on time or not then you can click on the Payment History. If your bills are paid 100% then it is very good for your score.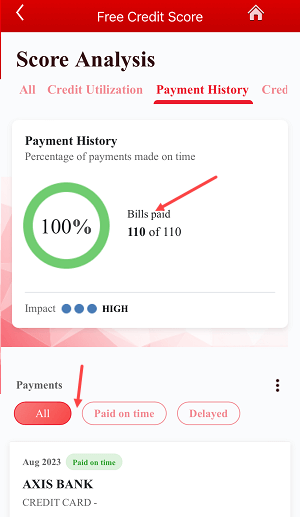 (7) There are many other options available in your credit report like how many loans and credit cards you have applied for. You can view the full list of your active and inactive loans and credit cards.
If you find any suspicious activity in our CIBIL report then you can submit your complaint online here
Checking your credit score or CIBIL Score from Kotak mobile banking is free and there are no charges you need to pay for this facility. I hope it will help you to get your credit report for free.