HDFC Bank now lets you check your KYC status online and also you can update your KYC online through net banking. If you don't know your current HDFC account KYC status then you can also confirm this online through the Mobile banking application.
If you have just submitted your HDFC account KYC online/offline then you can check your status online and confirm whether the bank has processed your KYC updation request or not.
So follow these two steps and check your HDFC account KYC status now:
Know your HDFC Bank Account KYC Status Online
(1) Open the HDFC Mobile Banking application and login using your MPIN. After successful login,  tap and open the menu options and click on the "Your Profile" option and select the "Personal Profile" option as you can see in the below image.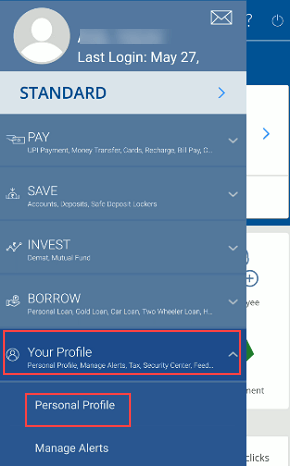 (2) In your Personal profile, you can see the "KYC" section, tap on it and you can view your KYC Status. If your KYC status is "Y" then you don't need to update your KYC and your account is already KYC compliant, however, if your KYC status shows "N" then you need to update your KYC immediately to continue your account services.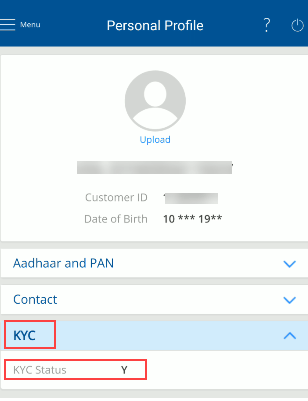 If your KYC status is "N" then you need to submit your KYC now. Don't worry you don't need to visit the bank and no need to submit any physical form/documents. You can now use HDFC net banking to update your KYC online. You can also use an Aadhaar card-based KYC update through net banking.
Hope this helps you to check and update your HDFC account KYC online.