Now SBI customers can check their account Monthly Average Balance online through net banking and avoid the penalty charges for not maintain monthly required average balance.
Many SBI customers still don't know what is Monthly average balance and how to calculate it, so this online check MAB facility will really helpful for these customers to check current MAB.
Currently, in metro cities customers need to maintain Rs.3000 MAB, semi-urban customers need to maintain Rs.2000MAB and Rural area customers need to maintain Rs.1000MAB. If you failed to maintain, then ready to pay the charges mentioned here.
So how to know what is my current monthly average balance, is there any way to check online with a single click? The answer is yes. See how:-
Check Online Your SBI Account Monthly Average Balance
You need to login to your SBI Internet Banking account. If net banking not active then activate it online. Read this: How to register for SBI net banking online
To check your SBI account current MAB:
1# Login to SBI Internet Banking account. visit: https://www.onlinesbi.com
Enter user id and login password and click login.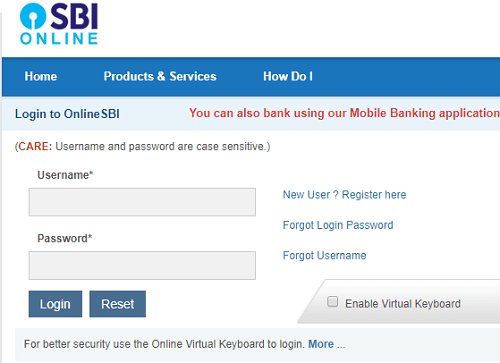 2# After login, you can see Account Summary page. Click on "Click here for last 10 transactions" as you can see below screenshot.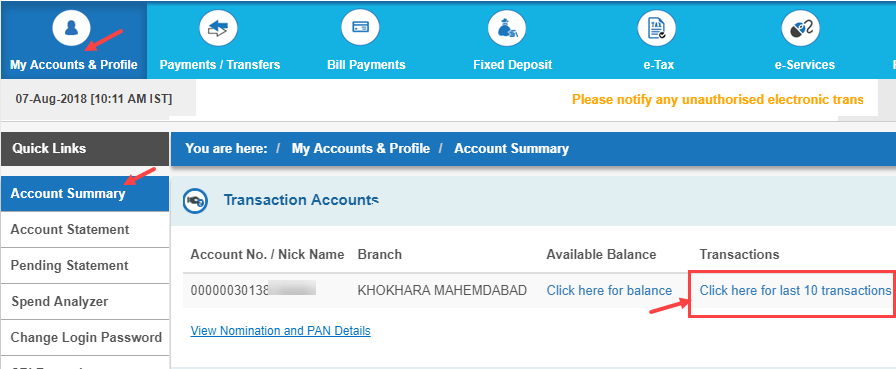 3# And next page you can see Account Details, just click on "Click Here For MAB" (see below screenshot)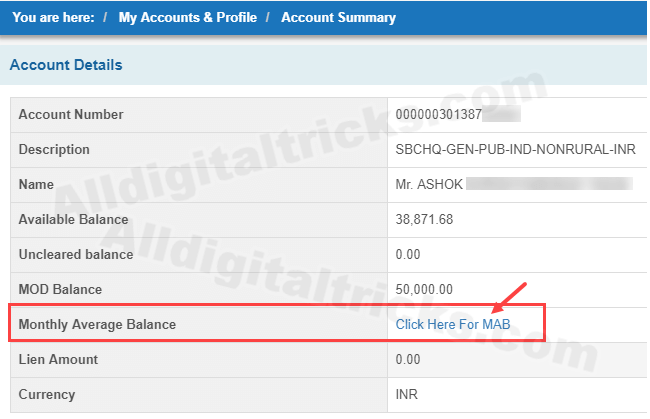 4# And next page you can see your account current monthly average balance and also view last month MAB. If balance higher than applicable MAB limit then not to worry and if your MAB less than required MAB then deposit some money so your balance maintains MAB at the end of the month.

I hope you now understand how to check SBI account monthly average balance (MAB) online through net banking to avoid penalties for non-maintenance.
Please note, you can open SBI Basic saving account and Jan-dhan saving account. In both accounts, you don't need to maintain any balance and you can keep your account active in zero balance.