You can receive money by sharing your QR code on Google Pay (Gpay). This QR code is linked to your bank account so the sender can scan the QR code and make payment. On Google Pay, you can generate separate QR codes for each linked bank accounts.
Google Pay now offers a personalized QR code feature that allows you to generate custom codes for specific amounts. You can create multiple customized codes for different amounts and share them with the sender to receive payments.
Google Pay Personalised QR Code explained
We would like to provide an example to help you understand Google Pay's personalized QR code and its functions.
Let's say you have created a ₹1000 personalized QR code on Google Pay
You can now share this code with the sender.
Once the sender scans the QR code with any UPI application, the amount of ₹1000 will automatically be reflected (the sender cannot enter or change the amount)
Finally, the sender will pay you the full amount of ₹1000.
Similarly, on Google Pay, you can create multiple QR codes for different amounts and save them on your phone. When you need to receive a specific amount, simply share the personalized QR code and receive payment.
Create Google Pay Personalized QR Code for a specific amount
(1) Login to your Gpay application and proceed to open the profile section by tapping on the profile image.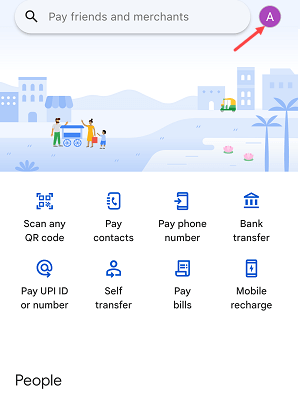 (2) Now tap on the "Your QR Code" option.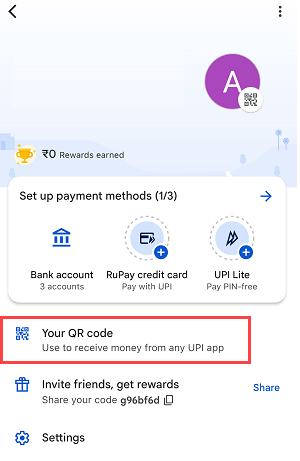 (3) Here you can view your normal QR code. To generate a custom QR code, tap on the (⋮) symbol.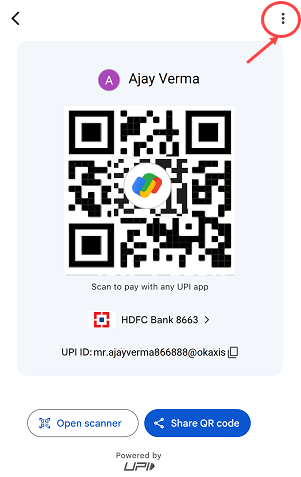 (4) Now click on " Set Amount" option.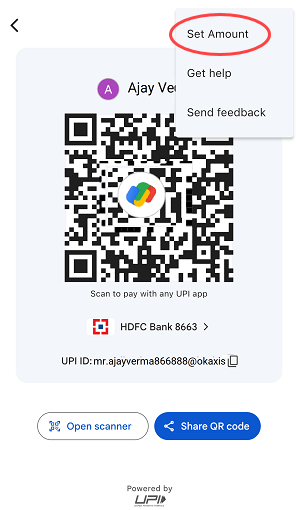 (5) Next screen enter your amount and hit OK.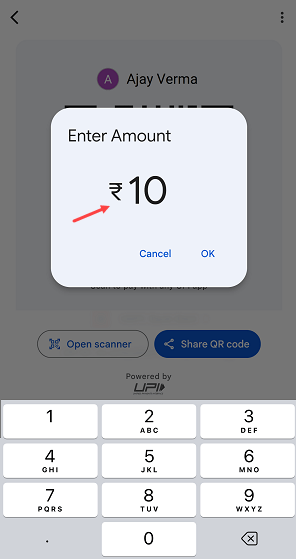 (6) Good job! Your personalised QR code for a specific amount has been created successfully. You can see your entered amount mentioned with a QR code.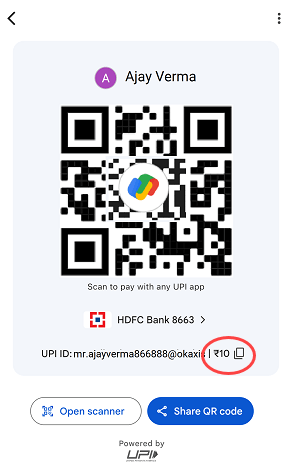 (7) You can show your mobile screen to the sender to scan your QR code and receive payments. You can also share your personalised QR code via WhatsApp or email.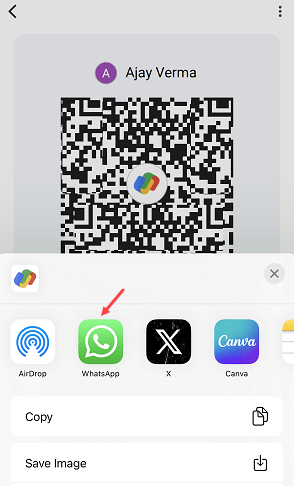 (8) Once the sender receives your QR code, they can scan it and make a payment. The amount will be automatically entered in the amount column and cannot be changed by the sender.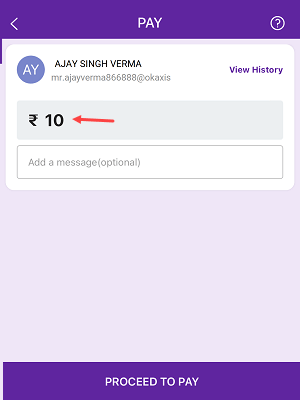 To revert back to your standard QR code and eliminate the customized QR code on Google Pay, simply close the app and reopen it. The personalized QR codes will still be functional and you can generate more personalized QR codes for specific amounts.