How to delete PhonePe account permanently or how to permanent deactivate PhonePe wallet.
In this post, we will tell you how to close your PhonePe wallet permanent if you no longer need to use it.
With 100 million users, the PhonePe wallet is one of the best UPI based payment and wallet application. You can make bank to bank transfer through UPI, recharges mobile and DTH, book bus and car, pay online bills and shopping websites.
For some reasons, if you wish to deactivate your wallet then yes you can do it by following these steps:
Permanently Delete PhonePe Account
Before you start, let me tell you after deactivation of your wallet you can not re-open your wallet. You will receive notification when re-activation available.
Please withdraw all your wallet money and transfer to your Bank account. If cashback money (non-withdrawable) available then use it for recharges and bill payments.
Now proceed and close your wallet:-
1: Open PhonePe application and open Profile section and tap on Help.
2: In help topics, select PhonePe Wallet — Closing Phonepe wallet
3: Now select closing Phonepe wallet.
4: And now tap on Close Wallet and next screen confirm your request.
5: Next screen, tap on proceed and you are done. You can see the successful screen.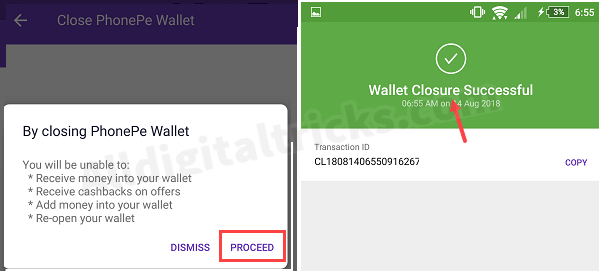 That's it your Phonepe wallet deactivated successfully. When you tap on Topup Wallet option, you can see Wallet Deactivated screen.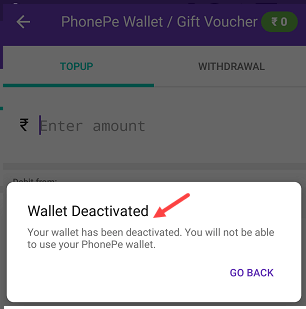 Once the phonepe wallet is deactivated, it cannot be reactivated and there is no impact on other UPI/card transactions and you can use the services seamlessly. After deactivation wallet, the only wallet gets close but phonepe app working as usual.
However, Once the wallet is closed, you will not be able to receive the money into their wallet (cashback and refunds) and add money (top-up).
You will receive notification when Phonepe wallet re-activation available for you. So this is how you can delete Phonepe wallet permanently.